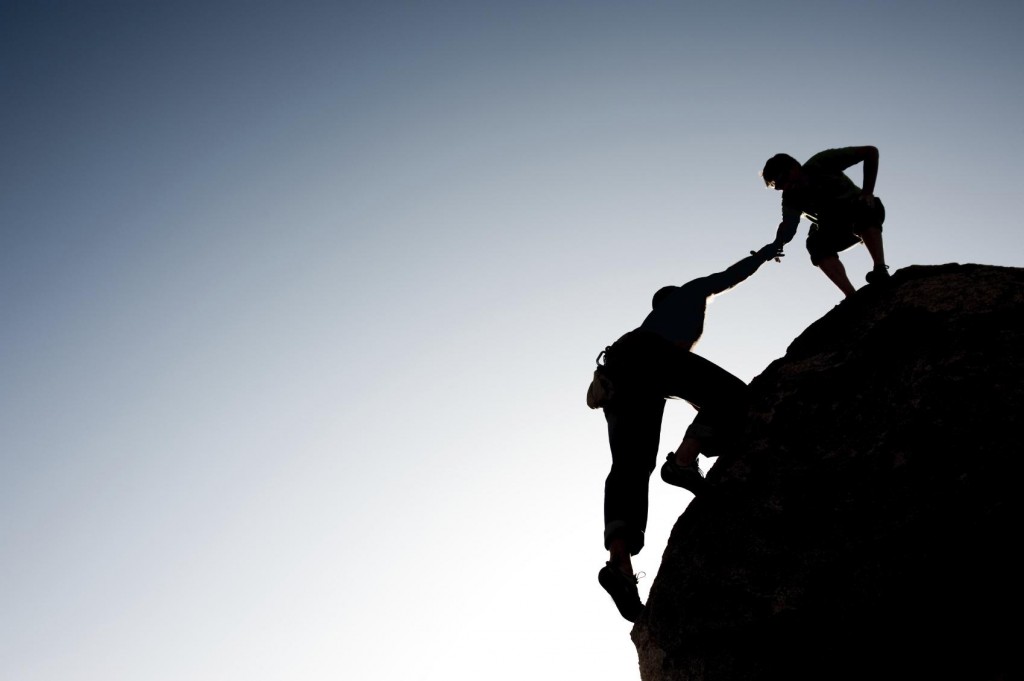 Foreword by Dezaray Barr
The experience is something that will change the rest of your life. Whatever the opposite of regret is, that's how I feel about this experience. — Dezaray Barr, Intern at WeTeachMe
Introduction
The undisputed king of franchises, George Nadaff, once taught me: "He/she who builds 10 people is superior to he/she who does the work of 10 people. In other words, if you take on the responsibility of 10 people you will end up in the shit house. Especially if you're in the toilet business."
Irreverent humour aside, George's clever quip is imbued with a lot of wisdom.
Accordingly, I invest in my people and my team, and I have seen the benefits–perhaps selfishly–from taking a genuine interest in their health, hopes, and dreams. What I know for sure is that all the wins and accomplishments aside, I am nothing without my team. It may look effortless, but believe me, my team carry me 1,000 times further than I could traverse on my own. And for that, I owe them my focus, my time, my attention, and a genuine desire to invest in them. After everything is said and done, I believe with absolute conviction, that if you take care of your people, they will take care of everything else.
So what exactly does "invest in them" mean? For me, it means:
Lift from where you stand
The times you/they are challenged are your/their greatest opportunities for growth
Don't limit your/their challenges. Challenge your/their limits.
And so, to bring the above concepts to life, I share with you a story of an exceptionally bright intern from WeTeachMe by the name of Dezaray Barr who joined the WeTeachMe Team 10 weeks ago.
1. Lift from where you stand
You have a responsibility to take that which lies unconscious in the human spirit and raise it to a conscious level. To take someone as they are, and elevate them personally to a higher state. As a leader, you have the power and ability to transform people. — Warren Rustand, Entrepreneur, Educator and Public Servant
My first impression of Dezaray was that she was exceptionally bright, hyper‐resilient, creative, smart, and able to stand on her own two feet. So I did what I always do with people whom I can see raw talent ready for moulding; I gave her an incredibly scary first meeting to set the tone of high‐performance, no‐excuses, and so that there is an understanding that I expect from her a level of performance that far exceeds the norm.
One of the tenets that I wholeheartedly believe in, is this idea that one must always lift from where they stand, including but not limited to your children, your family, your employees and in this example, your interns. The greatest disservice I could have done for Dezaray was to make the next 10 weeks a walk in the park.
That day, Dezaray looked terrified. But to her credit, she masked it well. I knew immediately that Dezaray was going to excel.
People around you have great potentials. There is always room to stretch their physical, mental, social, emotional and spiritual muscles. You are like a trainer that helps other people be in better shape, whether at work or in other areas of their lives. The key here is that you push their boundaries a little bit so that they can expand their territories.
2. The times you/they are challenged are your/their greatest opportunities for growth
I intentionally ensured that the tasks I assigned to Dezaray made her uncomfortable and scared her a little bit. And why did I do this? I spend a lot of time and energy on ensuring that any intern leaves WeTeachMe, with an indelible experience that they will carry on with them for the rest of their lives. Sometimes people fall (as with the case of our previous intern), but when they fly, boy do they fly. And it will leave you breathless (as in the case with Dezaray).
Will other companies try to poach your high performers? Sure. But I also believe in this adage by Richard Branson: Train people well enough so they can leave, treat them well enough so they don't want to.
You may find yourself in the same spot under the sun. When you are training or mentoring someone, remember that the most challenging part is the initial stage of the training. But you will also find that the biggest development can happen at this stage. Your learning curve shoots up and may not be as steep as you go along. That's the point when you can build momentum.
3. Don't limit your/their challenges. Challenge your/their limits.
During Dezaray's time, I gave her ownership over projects that I knew would challenge, push, and scare her for there is no greater crime than to set an easily achievable goal.
What I intentionally set for Dezaray were goals that made her uncomfortable, and that she would have no way of initially knowing how to achieve them. She would need for all intensive purposes to figure it out. That allowed her to think creatively and think outside the box.
The result was priceless for us. Dezaray learned a lot of new skills during her stay with WeTeachMe. She learned basic HTML in a mere ten weeks. She handled a project where she surpassed the goal by 10%. She completed tasks day after working day. Her achievements give a sense of fulfilment for us, who have seen how she bloomed under our watch. Not only have we helped her discover her other capabilities but we also discovered that by challenging her limits, it also honed our minds. More importantly, we have moulded someone who is an asset to our company.
So what next?
Dezaray wanted to stay on at WeTeachMe after her internship finished. However, I also knew that she had one more year at her university in Indiana, and so I refused. I said that once she finished her studies and graduated, I will wait for her to get back in touch for a graduate position at WeTeachMe.
Will she write back one day? Who knows. But I believe in Richard Branson's statement which I quoted above. And as Dezaray signed off for the last time today, I am proud to see both her personal and professional growth. Regardless of whether or not she writes in again one day, it's a win for me in either scenario.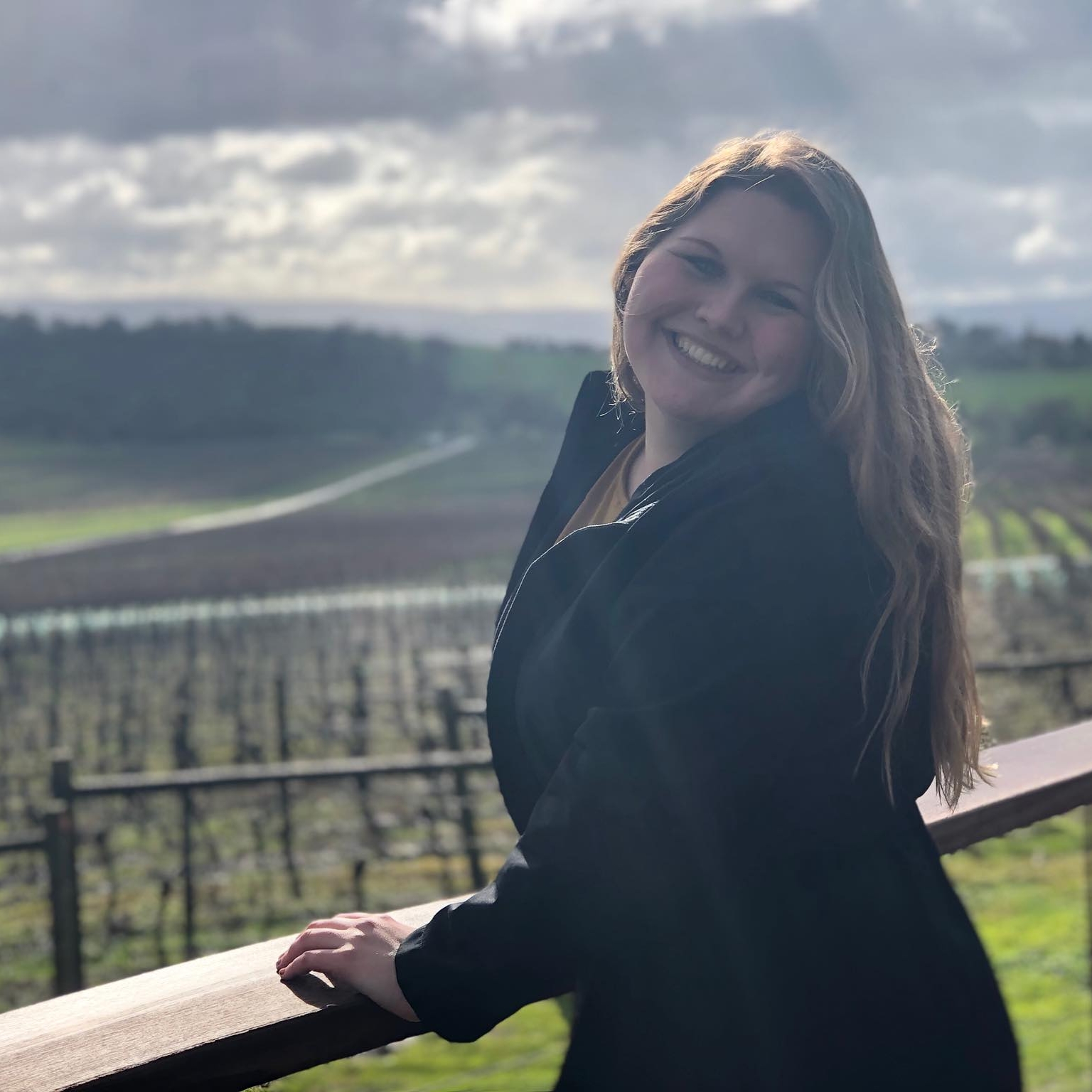 A Letter from Dezaray
Hi there!
If I haven't met you yet, hi! My name is Dezaray Barr, and today is my last day as a WeTeachMe Intern.
For the last ten weeks, I have been a Marketing Intern with WeTeachMe. At just 20 (now 21) years old, with one year of university left, I packed up life, left Indiana, and travelled to Melbourne where I've had the best experience of my life.
My time at WeTeachMe has been absolutely incredible. From the very first moment I walked into WeTeachMe HQ and was assigned a desk, I knew that I was part of the WeTeachMe team. As a member of this team, I have written 4–7 blog posts a week for our weekly newsletters, I've managed social media posts and engagement daily across three platforms, I've assisted with our weekly Masters Series event, and I've done other miscellaneous tasks.
In just ten weeks, I've learned basic HTML, which I didn't think was even remotely possible. When I arrived, I thought my writing abilities were good, but it turned out they were subpar. The ways in which my blog writing has improved because the WeTeachMe team are literally mind‐blowing (and they taught me with patience). I've learned how to handle professional email communication, and I've improved my ability to write and execute public relations plans from conception to completion.
My social media management skills have grown, and my social media writing skills are also abundantly better than they were when I arrived. I went from only knowing about personal social media engagement to running an entire business's social media engagement in such a way that produces new clients internationally.
Let me just share one story (but only one, because I could go on all day). The third weekend I was down under, my friends and I visited the Sugar Republic; a pop‐up sugar museum. We had an absolute blast! It just so happened that a few weeks later, WeTeachMe wanted to partner with the Sugar Republic for a social media contest. As I had that personal connection, I reached out to the Sugar Republic, secured the partnership, created the competition PR plan, executed the plan, and brought the plan to completion. When the competition came to an end and we awarded the two free tickets, we have received 551 entries, surpassing our goal by 10%.
What I am most proud of in my ten weeks with WeTeachMe is my new‐found ability to complete tasks from start to finish… and to do it solo. Don't get me wrong, the WeTeachMe team was always here if (and when) I needed them, but there are dozens of projects I completed on my own. I took a sheet of scattered notes and put them into a cohesive, organised, well‐written media package that I wrote and graphically designed completely on my own. WeTeachMe is planning to implement my piece (yes, MY piece), and that makes me proud.
I completely managed, planned, and executed catering for our weekly event, which usually hosts about 60 people. Doing these tasks (and many others) from start to finish by myself, not only grew my skills and abilities but taught me that I am completely capable. Thank you, WeTeachMe team, for instilling that feeling within me.
To the next intern who'll fill my shoes:
Ask questions. If you're sick, ask for guidance. If you're confused, ask for help. If you don't understand a word, phrase, concept, or assignment, just ask. It'll make this process easier and so much better.
The team is your team; they are your bosses and co‐workers… but they're also your friends and mentors. Get to know them. Join them for lunch. Hang out with them. They're incredible, and you'd be a fool to miss out on that experience.
Work your butt off. I'm serious. Whether you're working with the Marketing Team, with Masters Series, or with the Sales Team, put your best effort into everything, because you'll blow yourself away with what you'll accomplish.
Signing off for the last time,
Dezaray Barr
Intern at WeTeachMe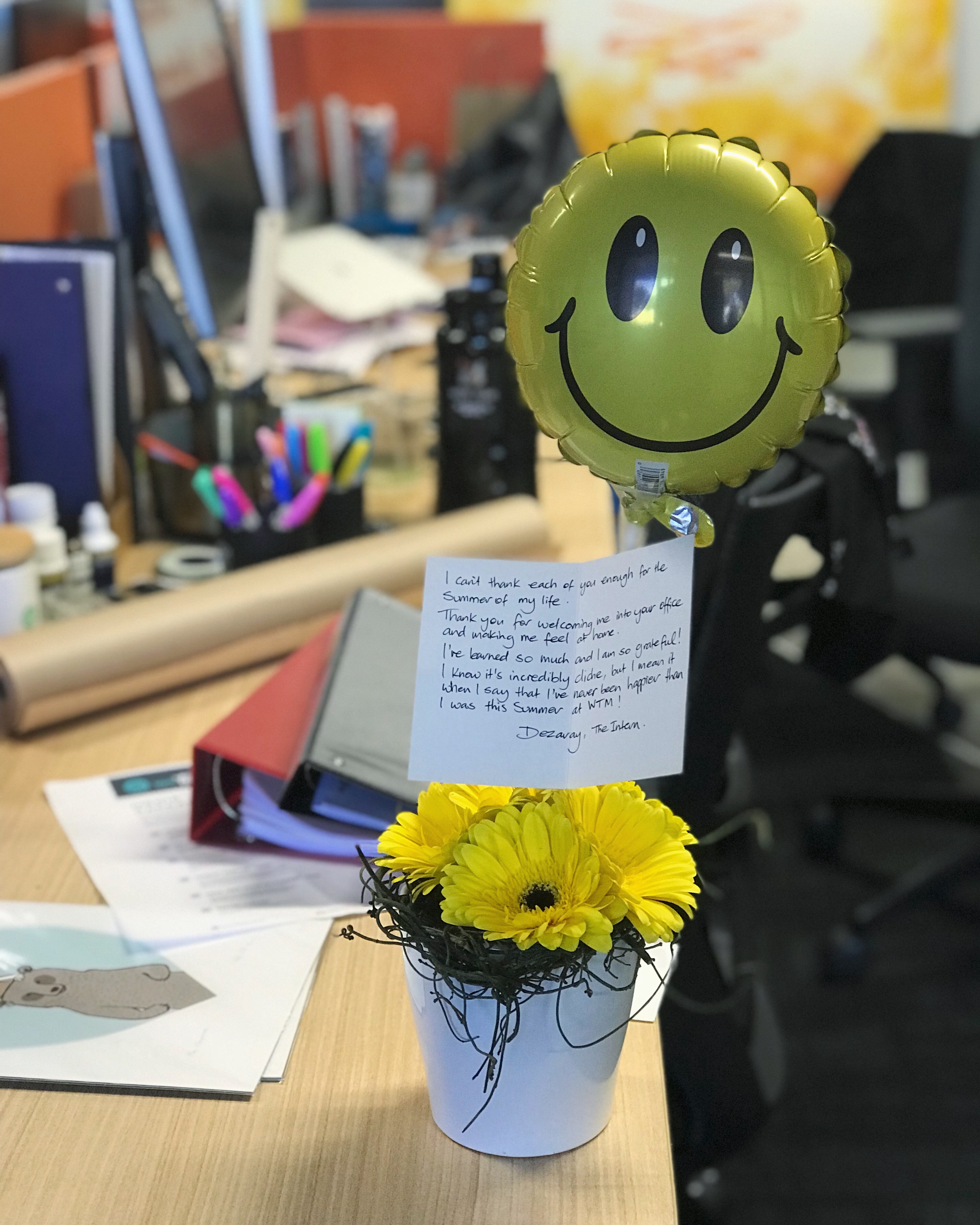 Summary + now it's your turn
1. When WeTeachMe first started, I had a yearning to upskill myself and learn the tools that I would need to get to where I wanted to get to. I remember going to business seminars, conferences, and startup events. What I realised was that in a room of a thousand people only maybe two or three will actually implement the tools that were taught; most opting instead to talk, attend the next conference, read the next book and be an "armchair entrepreneur". I eventually decided to ban myself from startup events because I needed to start executing. Please don't be an armchair entrepreneur. Make the decision to execute.
2. In regard to lifting others from where you stand, my main goal is for you to start thinking about what simple things you can do to start investing in your team. But be genuine about it.
3. Then execute it. Not once or twice, or sporadically. But regularly.
Why I share my personal playbook + what success looks like to me
Our success is not solely due to our own efforts but to the cumulative efforts of all those that have come before us, who have made what we personally achieve possible. Therefore I believe that as we go through life and learn, it is important that we also give back. I consider myself incredibly fortunate and lucky to be surrounded by people who have been generous with their time, generous with sharing their own experiences and wisdom, and generous with mentoring me through life's intricate nuances, and my way of honouring this is to share the lessons that I have learned along the way, just the same way those before me, shared with me.
A lot of these tools are tools that I created or adapted for my business WeTeachMe–The Go‐To‐Place For Australia's Best And Most Popular Classes; which in 2016 became the biggest school in Australia. Whilst I initially started these tools for my business, I quickly discovered that it could be applied to every facet of my life. The impact has been life‐changing on so many levels. I would love it if readers walk away from this article being able to immediately implement their habits, and to start seeing the results immediately (because they do happen!). I want to hear the stories of how this tool has impacted your life and moving forward, I look forward to seeing you explore how much more you can achieve with the subsequent articles in this collection.
Call to action
My goal is to help 1,000,000 people. My wish is to have these articles shared 1,000,000 times through the various social networks. For this reason, I provide this collection online for free and all I ask of you is this: If any of these articles have helped you in any way, please take a moment to share on social media, email to someone you think will find benefit, or print and leave it on the desk of someone whom you believe has the motivation, but lacks the tools to take themselves to the next level.
New articles will be released every fortnight. Don't want to miss out on any new articles? Subscribe via email using the form at the bottom of this post and I'll have the articles delivered straight to your inbox. Alternatively, you can also follow me on my various social media accounts: Facebook, Instagram, LinkedIn, and Twitter.
Thank‐you to those mentioned in this article
My learning (and by extension, this article) would not have been possible without your generosity, your time and your sharing.
Dezaray Barr. Dezaray Barr is currently a student at Indiana Wesleyan University in Marion, Indiana, where she is obtaining a B.S. in Strategic Communication with a Public Relations concentration, a B.A. in Honours Humanities and a B.S. in Journalism with a Print/Online Journalism concentration. Her passions include organising, writing and planning. She enjoys reading YA novels, hammocking and taking photos.
Stay in Touch With Me
Get Articles Delivered Straight To Your Inbox