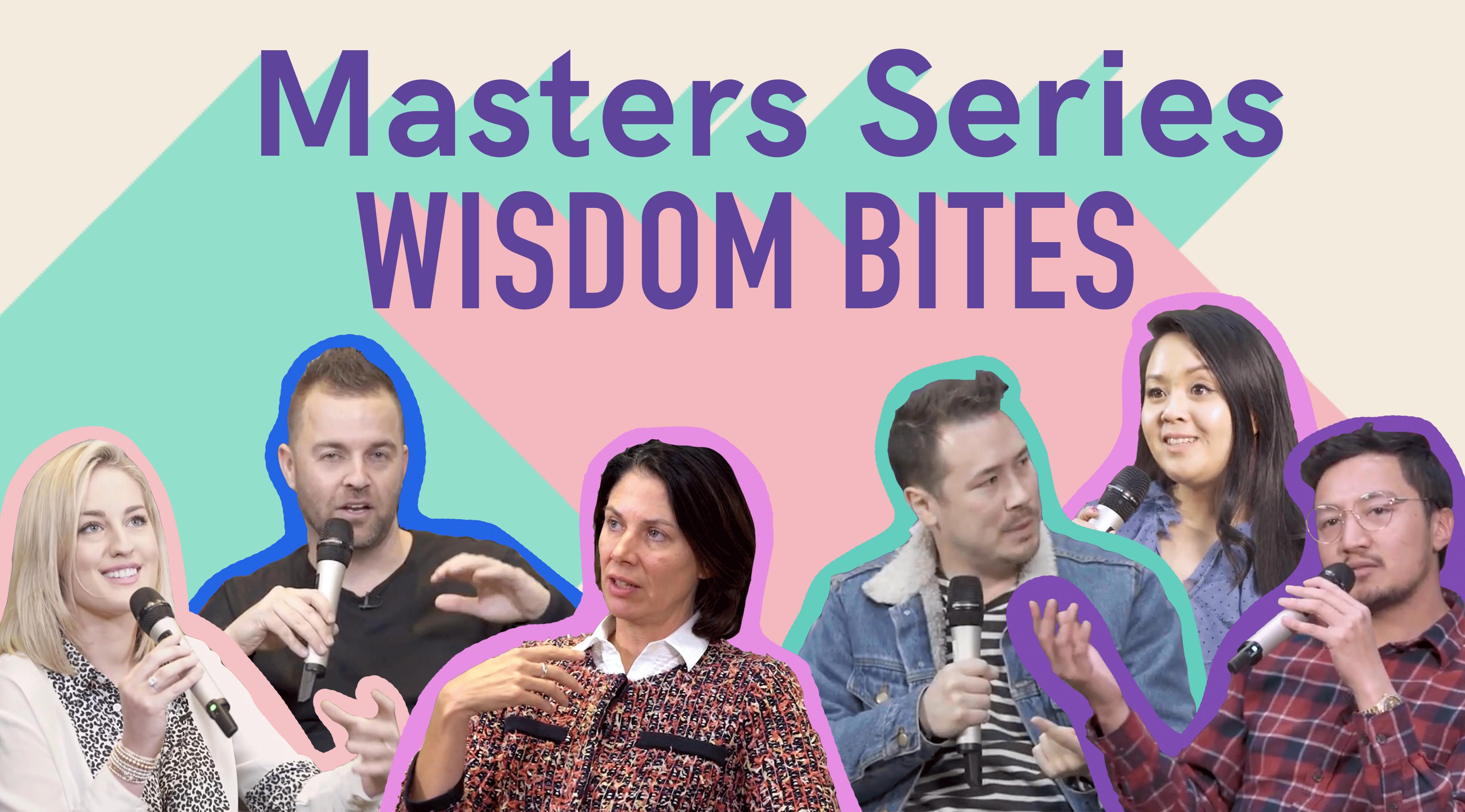 "[Business] is about your learning curve–how quickly you can learn–[and it's also about] how that data driven can you be. The fine art of bring an entrepreneur is waking up everyday and challenging your biases. You have your vision, your personal and life dreams, and hard data points on whether issues are red flag, yellow flag or green flag i.e. what the issues with your staff, product or service are. Being able to grow and move past them is critical. When I learned how to do that, I saw big changes in my business." — Georgia Beattie
"Dad is really good with wine and with production but the stuff that I was expanding, such as the IP, was different and "out of his house". So I spent a lot of time with the startup community and had great mentors. The thing about startups is that everyone shares. You ask an entrepreneur, "What did you do in this situation?" or, "Can I have a coffee; I've got a problem?" and they will say, "Yep!" and then they will just give a complete download of how they solved a situation that was similar." — Georgia Beattie
"For me it was really about being close to, and being around, the person I find the most inspiring in business; [my father]. My father is my mentor. It means that I can be around someone every day that can teach me so much, and [someone] who willing to teach and not hold back. He knows that I am family and [that] it is worth me knowing [what he knows]." — Penelope Sattler
"All the achievement and all the success that comes [to family businesses], you share with your family. And that's such a huge thing. They are people who are fully invested in what you're doing, and what they're doing, and so being able to celebrate together is wonderful." — Penelope Sattler
"I would say things like, "We are doing this!" and, "I'm gonna say this!" and a lot of it was rash. Dad would be my check-in. He's a little more conservative and he'll suggest, in a really gentle way, things like, "How about this?" or, "Have you thought about this?" [His] ease and grace was a big learning for me." — Georgia Beattie
"I like pitching things to people and when they give me a funny face, I'll know that I need to slightly change the pitch. It's about getting [the idea] out there. You will find someone that has [relevant] experience and you will be able to learn a little bit more." — Georgia Beattie
"The deeper you get into the business, the clearer it will be what your point of difference is." — Georgia Beattie
"Family businesses are such a special thing and not everyone can have a family business because not all families get along. In a family business there's trust, you know what you need to do, and you communicate in [many] other ways. It is such an amazing and special thing and shouldn't be taken for granted. Bring all your different loves and skillsets into the business to contribute to it rather than just conforming to its past. Make sure you bring your diversity and new-generation ideas into it." — Georgia Beattie
"In terms of the finances of the company–such as where the money comes from, and how cash flow works–there are things where you think you have it under control because you have a degree and you learned about it. But real life, it's different." — Penelope Sattler
With thanks to
Penelope Sattler is the General Manager of her family's golf course — Barnbougle Golf, which has been voted as the Best Australian Golf Resort. Penelope really likes her family and says business rewards are even sweeter when shared with them.
Georgia Beattie got her start in her dad's winemaking business before studying entrepreneurship and taking on the CEO role at Startup Victoria a few years ago. She's now running her own business which is bringing startup skills and mentality to big corporate players. Georgia says one of the key benefits of working with family is the transparency and trust in management.
About Masters Series by WeTeachMe
Masters Series is a show about inspiring entrepreneurs, creative thinkers, and visionary dreamers, and the stories behind how they built their companies.
Subscribe to show
Show brought to you by
Masters Series is presented by WeTeachMe.
Our strategic alliance partners: MYOB, SitePoint, and Entrepreneur's Organization.
Our media partners: Startup Victoria and Digital Marketers Australia.
Our content partners: Written & Recorded.
The views expressed by the contributors on this show are linked websites that are not necessarily endorsed by the publisher.
Question of the day
What was your favourite quote or lesson from this episode? Please let me know in the comments.
With Warmth,

FREE

Download

Discover all my productivity secrets: (1) download the LIFE BY DESIGN Journal (FREE); and (2) join the Facebook group.
Stay in Touch With Me
Get Articles Delivered Straight To Your Inbox