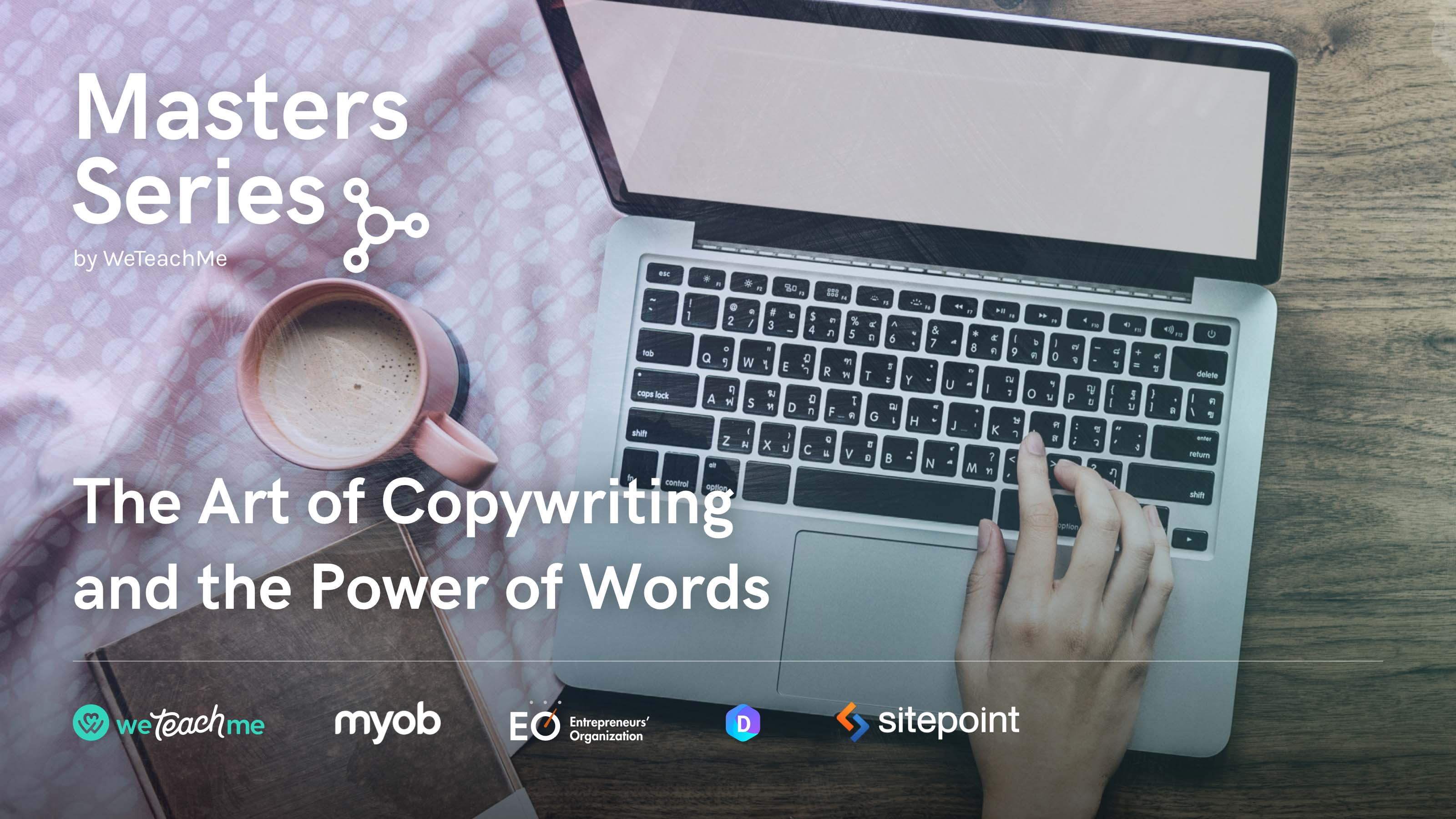 Businesses connect directly with their customers through websites, apps, social media and anywhere else that will hold some well crafted content. The common thread among all these channels is words — words which can wield a lot of power! In this podcast you'll get a masterclass in the art of copywriting and a content strategy to put them all to good use.
Georgina Laidlaw is a copywriting specialist with the experience (and pedantry!) of an english teacher. Georgina works with brands like REA, Aconex and CyRise to help them express themselves clearly. She warns that the written word has no tone of voice which leaves it open to misunderstanding.
Hannah Kallady is a Digital Strategist with ntegrity where she works with brands to get their words in the right place through communication strategies. Hannah believes strongly in the power of the story to connect and even stimulate our minds in ways we don't quite understand.
About Masters Series by WeTeachMe
Masters Series is a show about inspiring entrepreneurs, creative thinkers, and visionary dreamers, and the stories behind how they built their companies.
Subscribe to podcast
Podcast brought to you by
Thank you to Jahzzar for the music.
Masters Series is presented by WeTeachMe.
The Masters Series podcast is produced by Written & Recorded.
The views expressed by the contributors on this podcast and linked websites are not necessarily endorsed by the publisher.
Question of the day
What was your favourite quote or lesson from this episode? Please let me know in the comments.
With Warmth,

FREE

Download

Discover all my productivity secrets: (1) download the LIFE BY DESIGN Journal (FREE); and (2) join the Facebook group.
Stay in Touch With Me
Get Articles Delivered Straight To Your Inbox