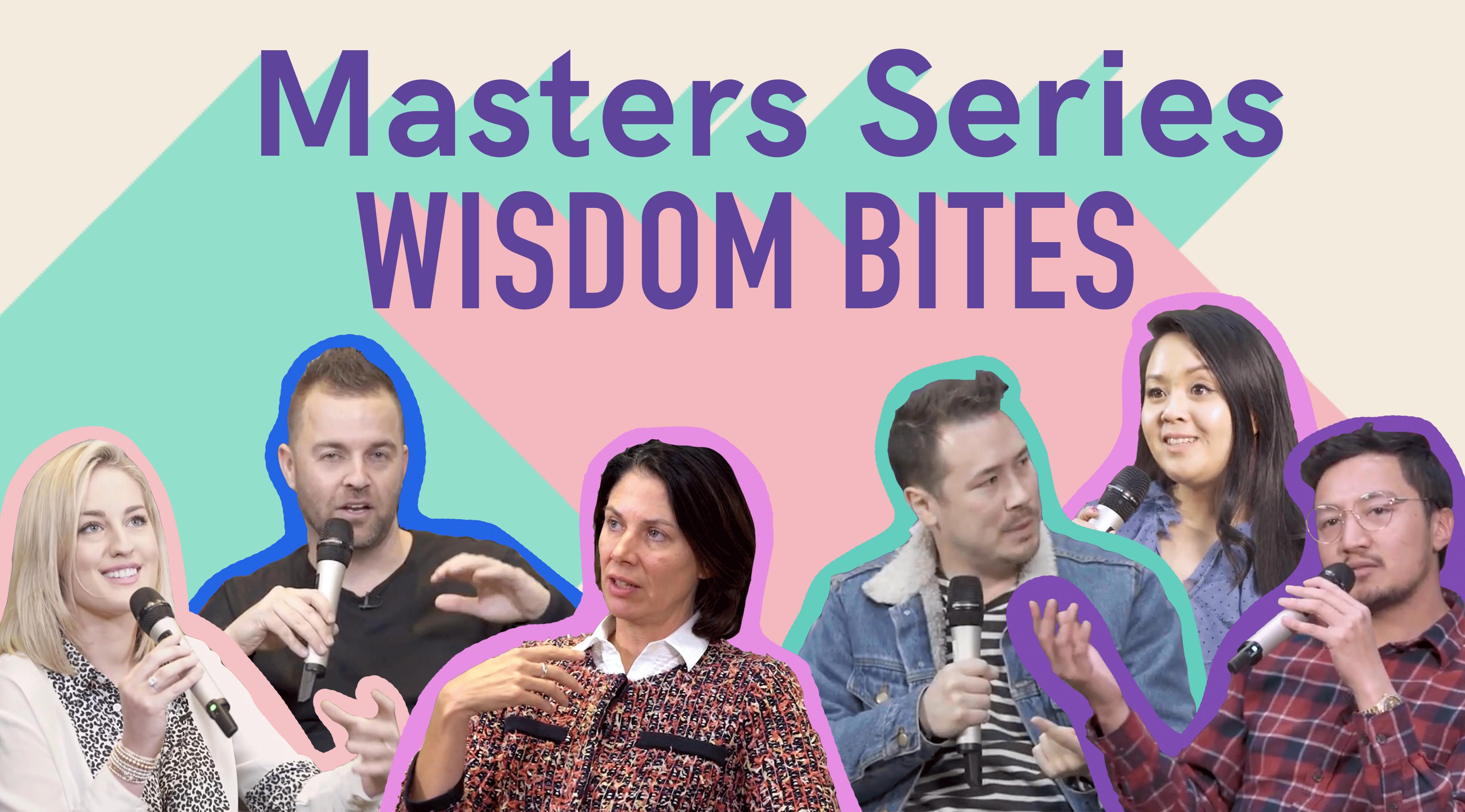 "Revenue sounds great but being profitable is a lot more difficult. You've got to understand the details and the reality is that if you are in a business, or starting a business, you really need to understand the backend of things. It can't just be just about turning over a lot of revenue and thinking, "I turned over $4M and that means I'm great." No, it's not like that at all." — Jeffrey Gore
"People have fantastic brand ideas or business idea, but don't put in a lot of commercial thinking. This is where people get caught out; they're in that fun phase of launching an idea and seeing it come to life, but then quickly discover that they have to think about cash flow. We're the first to admit that we fell into that trap." — Mia Klitsas
"You need to understand the things you're not good at and the things that you don't know, then don't try to do those things. Find people who know that stuff and talk to them the best way you can, or hire them if you can. It took us a long time to figure out. There are certain things that we are not good at yet we try to do them because we're the boss and we try to do everything. However, it's not our core skill set and it is better to pay someone to do it." — Jeffrey Gore
"As a tradesman, you don't know anything about online marketing or websites. Once I reached out to a company to build for the business a website. We burned $90,000 that year and it nearly sent the business bankrupt." — Tom Harley
"Sometimes you just have to go out and learn things. Now I know more about digital marketing now than most people and now have an in-house digital marketing team." — Tom Harley
"Doors started to open once I reached out to other people; people who have their own businesses; accountants and friends whom I went to school with. What we need to know is not in here, it's out there." — Tom Harley
"It was once just three of us; my dad, my brother and myself. Once I started collecting knowledge from others, doors started to open. After my first business coaching class, I went home and sat in front of the computer and just wrote for three hours. Twelve months later we have 15 staff and are doubling year-on-year." — Tom Harley
"I use to throw $5,000 at a marketing initiative and would sit back and hope that it worked. But testing and measuring is smarter. If you put $200 on something and the leads come in, you must log where the leads are coming in from and find out what the leads cost. What does it cost to acquire a customer? Once you get good at testing and measuring, everything opens because you know with certainty which customer acquisition channels work." — Tom Harley
"I started as a student and I really knew nothing. Arguably now, 13 years in, I still know nothing. I'm good with that because it means that I am constantly pushing myself and challenging myself. I don't for a second think that I know everything because the minute that you get into that headspace, disruptors come in." — Mia Klitsas
"I am always learning and believe that you can learn from anyone and everyone. Just be open because learning is everywhere." — Mia Klitsas
With thanks to
Mia Klitsas & Jeff Gore are co-founders of the feminine hygiene brand Moxie. While they have solved the problems of tampons getting lost in handbags, they have created a few challenges for themselves that have been difficult to overcome. Mia and Jeff point out the importance of profit over revenue and focus on what's important.
Tom Harley is the co-founder of Harley & Sons Roofing. After rounding up his plumbing brothers to work with his dad, Tom has led the way in developing a business that is doubling in size each year. Tom says if you don't know something you have to get out there and learn it.
About Masters Series by WeTeachMe
Masters Series is a show about inspiring entrepreneurs, creative thinkers, and visionary dreamers, and the stories behind how they built their companies.
Subscribe to show
Show brought to you by
Masters Series is presented by WeTeachMe.
Our strategic alliance partners: MYOB, SitePoint, and Entrepreneur's Organization.
Our media partners: Startup Victoria and Digital Marketers Australia.
Our content partners: Written & Recorded.
The views expressed by the contributors on this show are linked websites that are not necessarily endorsed by the publisher.
Question of the day
What was your favourite quote or lesson from this episode? Please let me know in the comments.