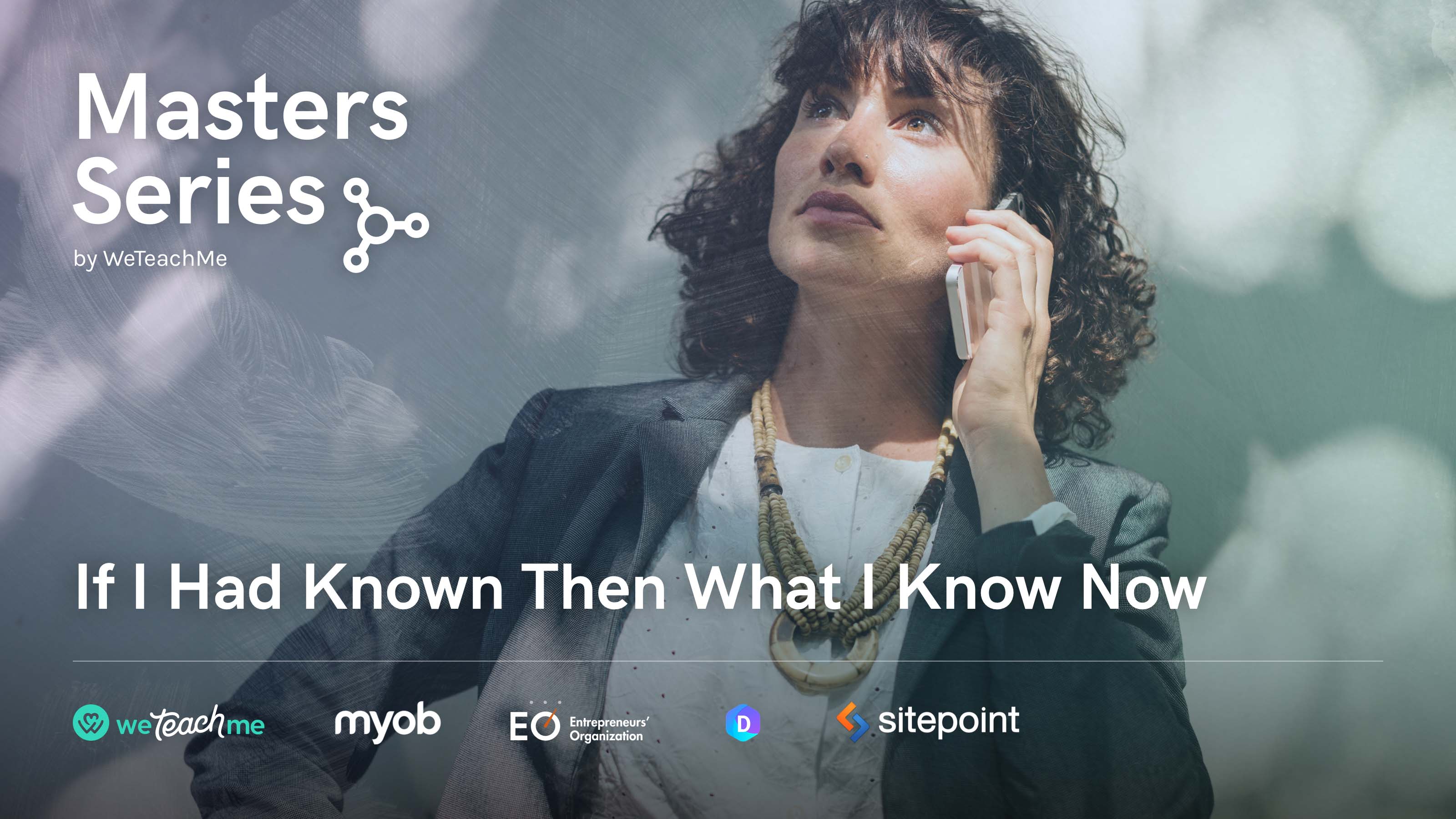 Wouldn't it be great if you could go back in time to tell yourself the things you know now! If you're at the beginning of your startup journey, this podcast gives you the benefit of experience from two top founders.
Alex Louey is the founder of Appscore, the team behind Yarra Trams famous Tram Tracker app. Alex knew nothing about building apps when he went into business, but he knew all about project management. He recommends working with your strengths and surrounding yourself with people who can do things that you can't.
Shan Manickam is the MD and owner of warehouse solutions business Cross Docks Australia. Shan tried to go into business through a management buyout which failed, but it pushed up the price for the buyer, so they sacked him. That was enough to put a fire in his belly to form his own company. He recommends hiring for culture rather than skills.
About Masters Series by WeTeachMe
Masters Series is a show about inspiring entrepreneurs, creative thinkers, and visionary dreamers, and the stories behind how they built their companies.
Subscribe to podcast
Podcast brought to you by
Thank you to Jahzzar for the music.
Masters Series is presented by WeTeachMe.
The Masters Series podcast is produced by Written & Recorded.
The views expressed by the contributors on this podcast and linked websites are not necessarily endorsed by the publisher.
Question of the day
What was your favourite quote or lesson from this episode? Please let me know in the comments.
With Warmth,

FREE

Download

Discover all my productivity secrets: (1) download the LIFE BY DESIGN Journal (FREE); and (2) join the Facebook group.
Stay in Touch With Me
Get Articles Delivered Straight To Your Inbox