"When he opens his mouth, his words come from a book." — Mia Klitsis, Director and Co-Founder at Mille & More
"He's the Oracle." — Steve McLeod, Non-Executive Chairman at Fire & Safety Australia
"He has a wonderful calmness, and possesses a great intellect coupled with high EQ." — Emma Welsh, Co-Founder at Emma & Toms
"I call him Yoda." — Ron Lovett, President and CEO at RFL Group of Companies
"Kym has this ability to make me feel both calm and reassured; like we're both standing looking out towards the ocean and watching it go to sleep; like I am on the right path." — Diana Nguyen, Actor and Comedian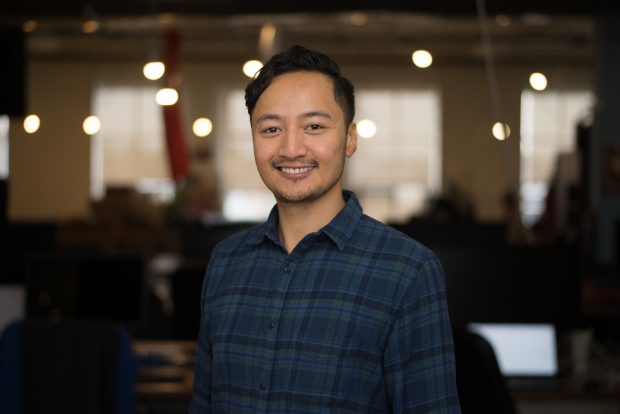 Kym Huynh is an entrepreneur and a Founder of WeTeachMe; a marketplace for classes and workshops, and home to Australia's best and most popular classes. In 2016, WeTeachMe officially became the biggest school in Australia, one giant leap towards its fundamental goal of becoming the biggest school in the world.
He is also the man behind the scenes, and Curator of Masters Series by WeTeachMe, a weekly event series focused on business and entrepreneurship where Australia's leading entrepreneurs are invited to present and share their story. Kym's team now organises and facilitates the largest number of business and entrepreneurship events in Australia. Flowing on from this, Kym's team is now working on the output of content including videos, podcasts, blogs, and books to honour and help share the gifts, knowledge, and experiences of those who have achieved the unimaginable in their life, risen above all odds and have persevered when others could not.
He also served as President at Entrepreneur's Organisation (a global not-for-profit organisation that engages leading entrepreneurs to learn and grow), on the Board of Directors at Family Business Australia (the national peak body organization for family business and families in business in Australia and New Zealand), and on the Senior Executive Council at the Old Haileyburians Association, Haileybury College (the alumni association of the largest school in the Southern Hemisphere). Previously, he has led the Accelerator program of Entrepreneurs' Organization's Melbourne Chapter. In-between guest lecturing at the University of Melbourne, and the University of Melbourne Business School, Kym facilitates full-day strategy workshops for businesses in the scaling up phase in Australia, New Zealand, Canada, Indonesia and the Eastern Hemisphere region where he presents on People, Strategy, Execution, and Cash. He gives keynote presentations where he speaks about entrepreneurship, shares his entrepreneurial story, and mentors the founders of businesses seeking to break the $1M USD yearly turnover (4% of businesses globally will reach $1M USD turnover/annually).
Kym is also a regular contributor to Inc. Magazine where he writes about business and entrepreneurship.
In addition to being awarded an Honourable Mention in Anthill Australia's "Top 30 Under 30" in 2011, Kym and his work are featured in more than 70 media publications–including StartupSmart, ZDNet, The Next Web, Anthill, News.com.au, Business Insider, Shoe String Launch, The National Student, TechNode, The University of Melbourne, The Age, Herald Sun, The Telegraph, The Australia, Adelaide Now, Courier Mail, Perth Now, mX, NYDailyNews, Quad-City Times, Dateline USA, and more recently in N‑TV, CBS News, BBC, ITV2, and many more.
Kym has amassed a diverse (and odd) roster of experiences. Some of them include:
The creation of a Neopets fansite that at its peak attracted 50,000+ unique visitors daily, and where he lead and coordinated a team of over 300 volunteers to update and maintain the website when he was 16. This website still exists online as an archive.
The writing of a book entitled "Pojo's Unofficial Guide to Neopets" when he was 17

COO

of The Triple Helix organisation at the University of Melbourne
The curation of cover videos of popular songs (that have surpassed

1M

views on YouTube)
The career management of Australian actress and comedian Diana Nguyen
The creation of the Dogdashians (a canine version of the Kardashians) where he works on growing the respective Instagram accounts of his dogs, and plans to eventually launch a pet accessories brand
Kym received a double degree in Commerce, and Law from the University of Melbourne. To ensure that he obtained high marks, he convinced his International Human Rights Professor to consent to him submitting his paper in song form (because how can you grade a song right?).
Kym enjoys design, food, pulling the strings in the background, moonlighting as an Ed Sheeran singer, writing "About" pages in third person, and insisting that he's flexible (just so long as people arrive at where he wants them to arrive at, then he's flexible at how they arrive there).