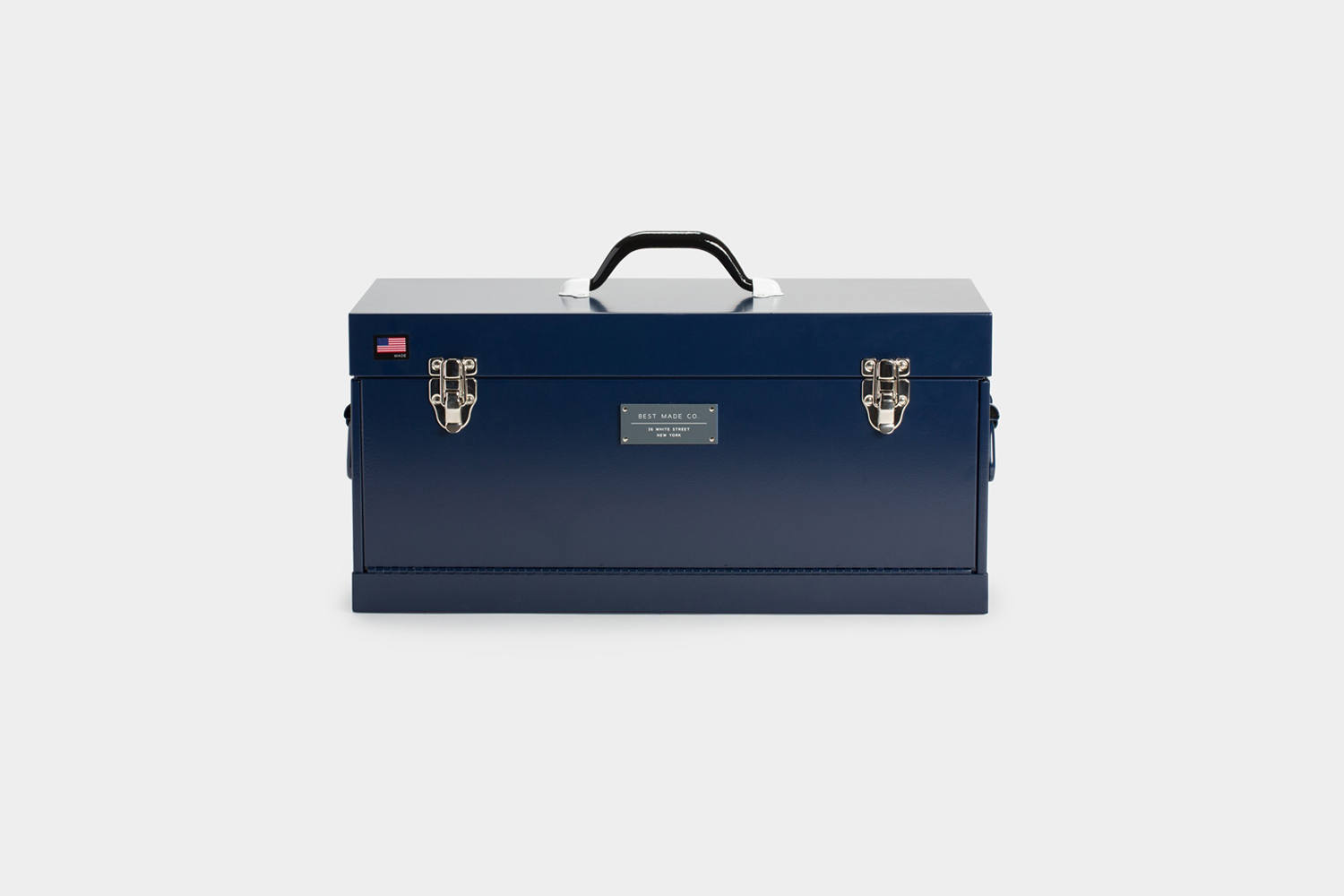 Foreword
One thing I have learned is that for the most part, people express the same idea but they express it in many different ways and with many different words. It is the details in the expression, the words, and combination of words used, that give a story its colour, its texture, and brings it–and its lessons–to life.
We are unique combinations of our beliefs, values and life experiences. Differences notwithstanding, we, and our experiences, are important. Therefore, there is value in compiling and sharing these stories and the multitude of ways in which ideas are expressed. Combined, these stories weave a wonderful tapestry that exemplifies just how rich and beautiful life can be.
And who knows? An inadvertent remark or detail in the retelling of a story can stand to attention and have an impact in the world of a reader. And with that exciting possibility, perhaps the most valuable thing I can do is create the space where the stories of those whom I admire and respect can be shared.
Below are people that I have come across on my own life journey whom I deeply admire and respect. Whether it be their tenacity or courage, or relentless drive or passion, each individual generously reveals a different lens in response to the questions I regularly pepper them with.
As we continue on our sharing over this anthology, I will share tidbits and anecdotes as to why I hold them in such high esteem, and what I love most about them. In turn, I hope that you do too.
What's something you wish people knew about what it's like being an entrepreneur?
There's more to being an entrepreneur than drinking champagne
I wish people could understand that being an entrepreneur truly means being 360°. In other words, it's not all drinking champagne, being surrounded by amazing people, and having a team of people working "for you".
The amount of energy that is required, the number of sleepless nights one endures, the constant questions that inhibit our minds, the constant search to improve and to do better, and the sense of responsibility that an entrepreneur carries on their shoulders are aspects that most people do not see nor understand.
Entrepreneurs top most health statistics on the wrong side
Being an entrepreneur is a privilege which affords us a lifestyle that most people think they would love. What many don't understand is the personal cost.
Entrepreneurs top most health statistics on the wrong side; particularly for mental health where our numbers are appalling. Two thirds are diagnosed with a diagnosed mental health condition, and nearly half diagnosed with with two mental health conditions. We also have higher rates of heart attacks and cancer than most of the people who work for us.
Stress and diet are the two biggest contributors to the state of health in the western world, and as entrepreneurs, we need to be cognisant of the impact of stress, and do everything that we can to offset it. This ranges from diet to mindfulness, and exercise to knowing how to switch off. The way I see it, there is no point in being successful financially, and not having good health.
Having been in this game for a long time now, learning to manage stress and understand the role it plays in health has been a big part of my journey. Full disclosure, I thought I was handling it OK, and by OK I thought that drinking a bottle of wine each night and having a "blow out" on the weekends was "business as usual".
After exiting my last venture, I decided to focus on health and relationships before rushing into my next venture. In that time, I changed my relationship with health, money and ultimately myself. Learning why we need release valves and choosing ones that were better for my health was a big move. Moving away from alcohol also made me learn to deal with emotions instead of charging on and ignoring them.
Learning about sympathetic and parasympathetic nervous systems and how to not stay in a stressed state for long periods was also lifesaving; my way of operating was not sustainable.
The sad fact is that few entrepreneurs have long careers because it's a brutal, life-shortening role and comes with huge cost. For example, with COVID-19, many entrepreneurs have to let people go, and making those tough calls isn't something we do without it taking a huge toll on ourselves (as well as the people it impacts).
Ultimately, redefining success and creating a vision for myself that was not about what I could attain but who I could become, and the values that I will live, has been a journey. As I head back into the world of business, I'm excited about testing this new approach to managing energy and health as part of my journey to be the best that I can be.
The mind of an entrepreneur is a gift and a curse
I wish people understood the sheer amount of thought pattern processes and activity in the mind of an entrepreneur, and the way they see opportunities when other don't. It's the gift, and at the same time the curse, of an entrepreneur.
There are approximately 70,000–80,000 thoughts that adult humans have each day. I often feel that there are 140,000 thoughts that go through my mind before lunchtime, so I think the biggest thing is how to understand and harness that the energy and enthusiasm of an entrepreneur who often don't put time against capabilities and abilities to perform tasks in that time i.e. they often overcommit and often complete things up to 75%.
The mind is more flighty, and definitely more scattered, but the part of the brain that triggers fear around risk is often more relaxed in an entrepreneur and, although they will be calculated, they are still stronger risk-takers than others.
You're working 80+ hours a week for yourself so that you avoid working 40 or so hours for someone else
Being an entrepreneur means you're basically working 80+ hours a week for yourself so that you avoid working 40 or so hours for someone else.
So whatever you're doing, make sure you really care about the problem you're solving because you're going to be tested many times throughout your journey.
What distinguishes entrepreneurs from non-entrepreneurs is their appetite for risk
People often believe that entrepreneurs are more ruthless, or more creative, or more driven, or more intelligent, or are otherwise "ideas people". Yet, the key difference between entrepreneurs and non-entrepreneurs is simply their appetite for risk. What are you willing to risk to become your own boss? To pursue a new idea?
After all, your endeavour may fail. It will in fact fail 9 out of 10 times. The odds are stacked against you.
In the meantime, you've sacrificed time with friends, job security, perhaps even the stability of your marriage. So, is what you're passionate about worth that sacrifice, even if it all ends up failing? That is what it means to an entrepreneur, and that is what separates everyone else from them.
If you change the way you look at the world, your world will change
Being an entrepreneur gives you countless opportunities to practice making conscious and intentional choices in: (1) keeping things simple; and (2) choosing how we approach problems/reach to events.
I'm in constant amazement with: (1) how prone people are to making things more complicated than they need be; and (2) how quickly people get bogged down with the little details i.e. things that won't matter in 10 years' time.
On simplicity: The act of keeping things simple, is complex (and dare-I-say the ultimate sophistication). Simple problems require simple solutions. Complex problems require even simpler solutions. This type of thinking is rare.
On how we look at problems: The idea–that things that can signal the end of the world to one person and can result in what I call "analysis paralysis" or "constipation via contemplation" can be inconsequential to another–is an intriguing one, and speaks to the idea that how one looks at the world is how one experiences the world. For example, where one sees obstacles and problems, another sees opportunities for learning and growth. In the former, life is a struggle. In the latter, life is a journey of learning, expansion and growth.
How you look at the world is how you experience the world. In other words, if you change the way you look at the world, your world will change.
No one sees the grind, the long nights at the dining room table while the partner and children sleep, and the hours glued to the computer screen while friends are out having fun
As an entrepreneur, you have a blank canvas to build your future. You have the freedom to create a lifestyle and business you've always dreamed of, and once you've been at it for a while, you really get to see what you're made of.
Having a normal job and being an employee for some people is enough i.e. working 9–5 and going home to the family at the end of the day and leaving your work behind is enough. For an entrepreneur, however, it's never enough. The thrill of the hunt, and working and grinding like you've never known possible is so ultimately satisfying that it makes all the long days and nights worth the struggle.
For me any challenge or roadblock is just another opportunity to buckle down, problem solve, and work my way through any situation that in the past I would have considered impossible. It's the ultimate opportunity to prove to yourself who you really are, show yourself what you're made of and what you're capable of.
The sense of accomplishment, of self-satisfaction, of gaining confidence, of leading people, and of building something together is incredibly rewarding. It's not the destination that matters at all, it's the journey and the lessons learned along the way that really teach you what the human brain and body can endure for an extended period of time.
There is also no such thing as an overnight success. Most people think entrepreneurs have a great idea and somehow, boom, overnight, they're incredible wealthy and successful. No one sees the grind, the long nights at the dining room table while the partner and children sleep, and the hours glued to the computer screen while friends are out having fun.
It's all the toiling, the will and the fight that entrepreneurship gifts you. Sometimes it's really hard to appreciate it, but you need the experience, the wins, the losses, the grit, and the determination to see it through to completion that allow you to look back and be extremely proud of yourself.
Entrepreneurs are the crazy ones
Many people start their entrepreneurial journey reading about someone successful in a magazine article or Facebook post, and think to themselves, "I want to be rich and time-free like him/her". And then once the business starts, reality hits EXTREMELY HARD because they discover that the two things they don't have are: (1) money; and (2) time. Ironic isn't it.
And then there are some that start their business because they have a different driver, motive or purpose, and no matter how hard things get, they keep on keeping on.
Steve Jobs once said: "Entrepreneurs are the crazy ones. The ones who push the boundaries. Who don't say no. Who never seem to die."
Entrepreneurship is tough! On many days most of us will say, "This is not worth it," because it affects not only ourselves but everything and everyone around us. But those of us who are successful push forward because in some way, we want to change the world; even just a little bit.
We work 16 hours a day so we don't have to work 8 hours a day
We work 16 hours a day so we don't have to work 8 hours a day.
Entrepreneurs can see the future well before others
One estimate is that non-entrepreneurs make up 92% of the population. Even if it is a little less or a little more, the fact is that most people are non-entrepreneurs, and think very much the same way. Non-entrepreneurs do not realise that entrepreneurs think so differently.
Entrepreneurs can see the future, well before others even start the process. So, entrepreneurs see the end result and go backwards to the start position, while non-entrepreneurs start at the beginning and work through a process.
The entrepreneur's mind is like a computer insofar as it does the analysis so quick that it arrives at the end result within seconds. Once non-entrepreneurs understand this, they can go through the process from the beginning, as a check on the entrepreneur's end result (when they work together).
I'll caveat this with stating that the entrepreneur's end result is not always right, so the non-entrepreneur's check is important, but it shouldn't slow down the entrepreneur moving forward.
What do you think?
Do you agree or violently disagree with anything shared in this article? Or do you have any of your own stories that you want to share? Pop them in the comments and I will personally reply.
Call to action
My goal is to help 1,000,000 people. My wish is to have these articles shared 1,000,000 times through the various social networks. For this reason, I provide this collection online for free and all I ask of you is this: If any of these articles have helped you in any way, please take a moment to share on social media, email to someone you think will find benefit, or print and leave it on the desk of someone whom you believe has the motivation, but lacks the tools to take themselves to the next level.
Don't miss out on any new articles. Subscribe via email using the form at the bottom of this post and I'll have the articles delivered straight to your inbox. Alternatively, you can also follow me on my various social media accounts: Facebook, Instagram, LinkedIn, and Twitter.
With Warmth,

FREE

Download

Discover all my productivity secrets: (1) download the LIFE BY DESIGN Journal (FREE); and (2) join the Facebook group.
Stay in Touch With Me
Get Articles Delivered Straight To Your Inbox