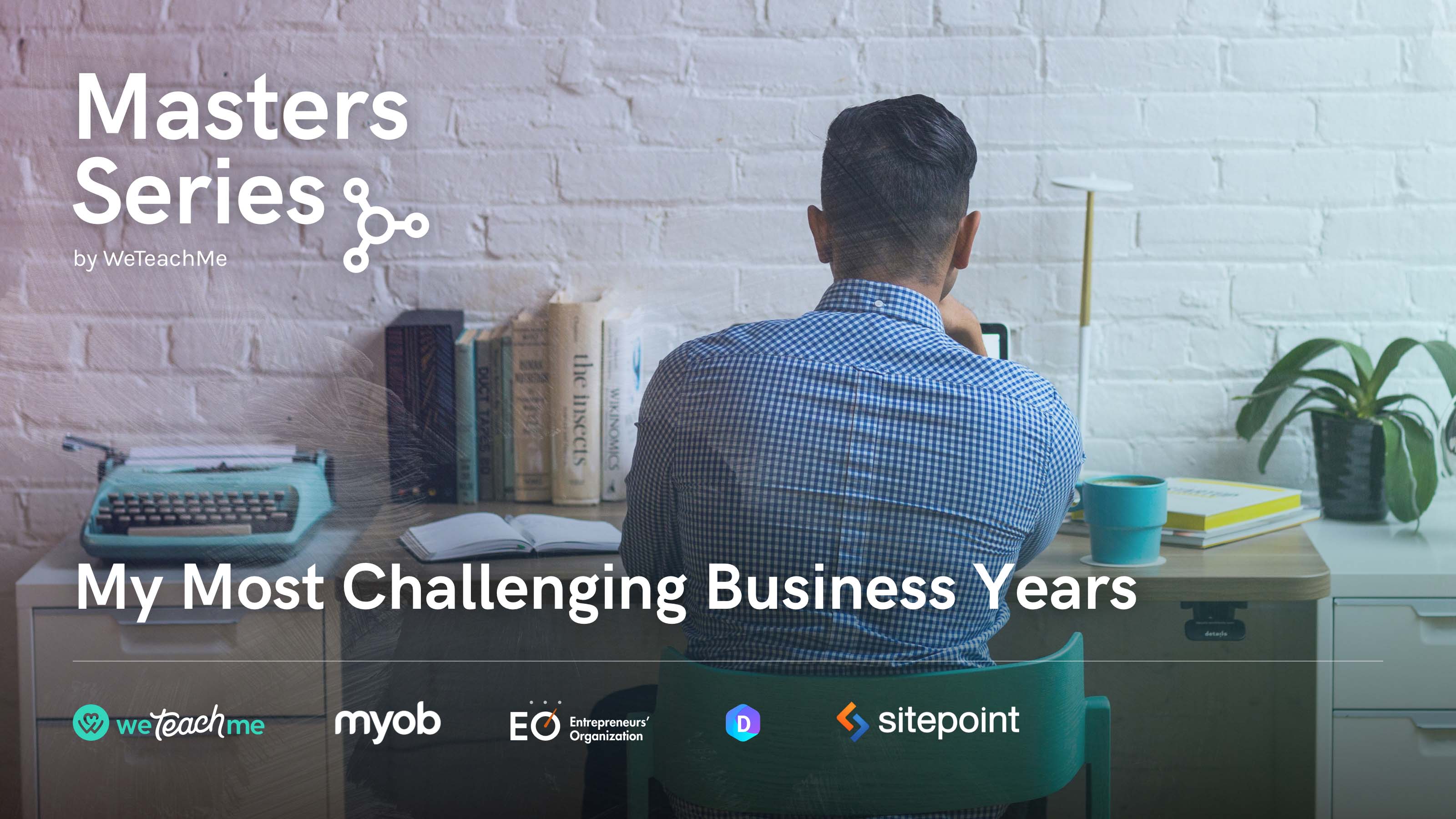 When things go wrong in business, it can feel like the whole year has taken a turn for the worse. Will things ever get better? These founders say yes! And while it may not appear that way at the time, every challenge in business is an opportunity to learn.
Mia Klitsas & Jeff Gore are co-founders of feminine hygiene brand Moxie. While they have solved the problems of tampons getting lost in handbags, they have created a few challenges for themselves that have been difficult to overcome. Mia and Jeff point out the importance of profit over revenue and focussing on what's important.
Tom Harley is the co-founder of Harley & Sons Roofing. After rounding up his plumbing brothers to work with his dad, Tom has led the way in developing a business that is doubling in size each year. Tom says if you don't know something you have to get out there and learn it.
About Masters Series by WeTeachMe
Masters Series is a show about inspiring entrepreneurs, creative thinkers, and visionary dreamers, and the stories behind how they built their companies.
Subscribe to podcast
Podcast brought to you by
Thank you to Jahzzar for the music.
Masters Series is presented by WeTeachMe.
The Masters Series podcast is produced by Written & Recorded.
The views expressed by the contributors on this podcast and linked websites are not necessarily endorsed by the publisher.
Question of the day
What was your favourite quote or lesson from this episode? Please let me know in the comments.
With Warmth,

FREE

Download

Discover all my productivity secrets: (1) download the LIFE BY DESIGN Journal (FREE); and (2) join the Facebook group.
Stay in Touch With Me
Get Articles Delivered Straight To Your Inbox