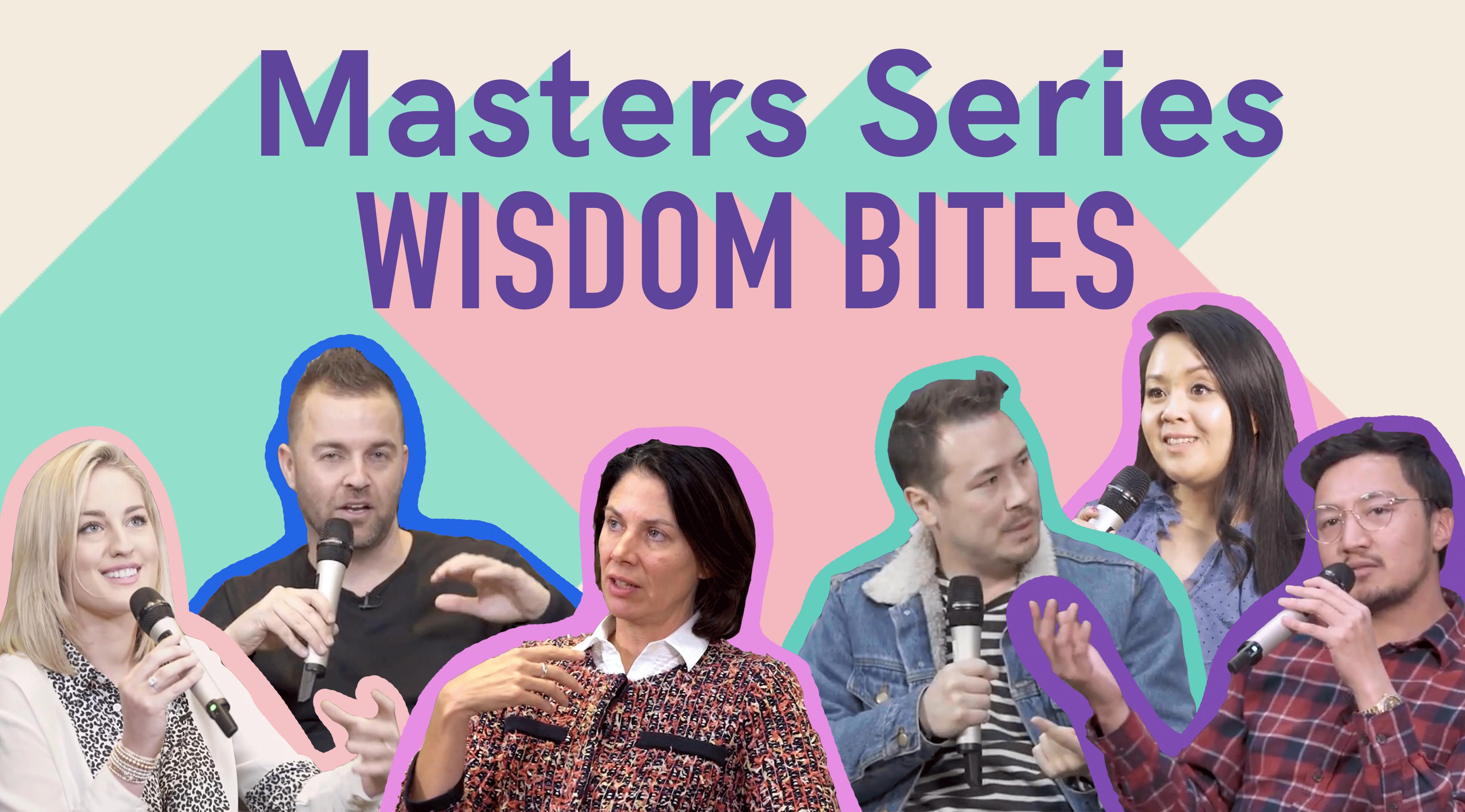 "It's very really important that you feel your business, that you have an understanding of [yourself], your community, and network, and that you create your own network. For me, I'm a media person and I come from an events background, and that's why I talk about my promoting; it's because I learned how to hustle doing events. And then whilst studying media I learned the value of an audience and of a community, and how to commercialise that." — Francesco Nazzari
"[On decision making and the fear of the regret of making a wrong decision], we're always going to have regrets; I have heaps! But the commitment to a decision, and the making of a decision in itself is really powerful. Whether the decision is right or wrong, to learn from the decision is what's really important. Don't sit and stew or get stuck. Make the decision." — Francesco Nazzari
"I failed accounting twice in university, and now I am responsible for all the finance in the business. Numbers drive the business' action and strategy. I look at the numbers every single day; it's what I need to look at to determine how the business performs, and my job is to decipher the numbers so that it tells a story. For example: Your cost of goods are running at 35%; what does that tell you? There is an inefficiency somewhere and you then start to dig deeper into those problems to answer questions like: (1) where are the inefficiencies?; (2) what is happening here?; and (3) could it be a problem caused by a supplier? Numbers drive everything." — Thin Neu
"Pay for good advice early on. Sometimes you cheap out on advice, and it costs you more mistakes and more money in the future. For example: If I didn't have a good lawyer helping me at the very beginning (who happens to be my best mate now), I'd be paying 10–20% more on my leases, and I would not know about fit-out contributions (where shopping centres give you money to help you build stores). Other examples include: (1) how do you reduce bank guarantees; and (2) how do you get your employment contracts right. Get good advice early on even if you need to pay a little bit more for it because it will save you more in the long run." — Thin Neu
"One of my biggest personal drivers was borrowing that money from my parents. Once I did this, there was no possibility of failure in my head because there was no way I was going to lose the money. If you have to wake up at 4 am to do your job, you go do it. If you have to find innovative ways to draw more markets into your business, you go do that. Work on that higher purpose; it helps motivates you to get out of bed every single day, helps you take that next step, and helps take away the fear." — Thin Neu
"I spend a lot of time with staff. Having a business is challenging in so many areas, but you have to dedicate time to work with the people in your business. You have to sit down and invest your time in your people because they are the one who help you run your business. I spend a lot of time with my staff and finding out what it is that they want, and what it is that they want to achieve, and then I find a way to help them achieve their goals and dreams. Hopefully those goals and dreams align with Cupcake Central." — Thin Neu
With thanks to
Francesco Nazzari is the founder of Rooftop Cinema on the top of Curtin House in Melbourne's CBD. Since 2003 Rooftop has been showing movies under the stars with the best views in town. Frunch shudders when he thinks about the moment in his mid-twenties that he called the city council to get a permit to show movies on the roof.
Thin Neu is the Co-Director of Cupcake Central, building a business is a bit like following a recipe. His advice is to have the right people in place to help you and never cheap out on getting good advice.
About Masters Series by WeTeachMe
Masters Series is a show about inspiring entrepreneurs, creative thinkers, and visionary dreamers, and the stories behind how they built their companies.
Subscribe to show
Show brought to you by
Masters Series is presented by WeTeachMe.
Our strategic alliance partners: MYOB, SitePoint, and Entrepreneur's Organization.
Our media partners: Startup Victoria and Digital Marketers Australia.
Our content partners: Written & Recorded.
The views expressed by the contributors on this show are linked websites that are not necessarily endorsed by the publisher.
Question of the day
What was your favourite quote or lesson from this episode? Please let me know in the comments.