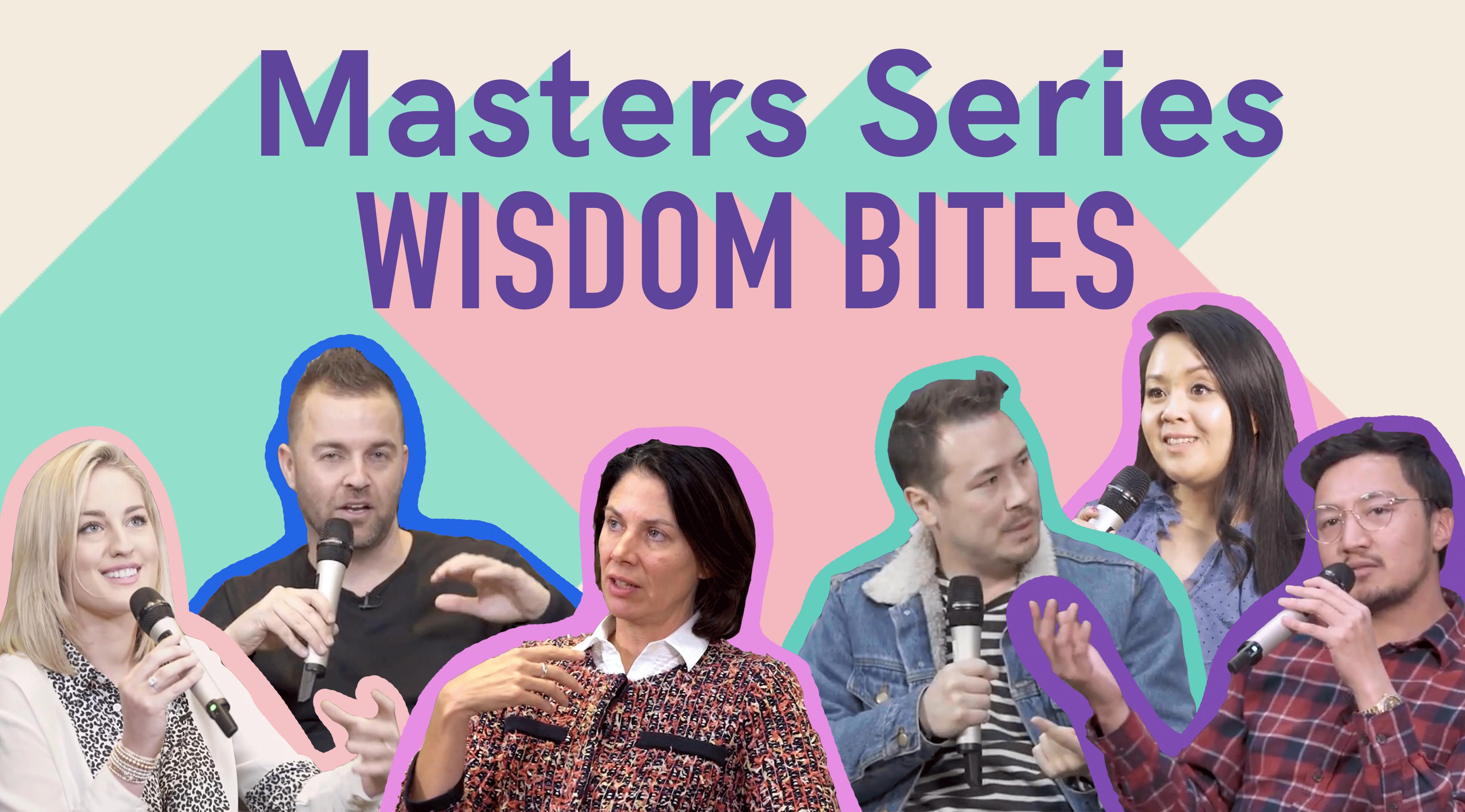 "Don't let your calls-to-action fall apart. Calls-to-action are a great place to use conversational language because it makes people feel like they want to respond and interact." — Georgina Laidlaw
"You need to dig deeper to communicate unique benefits, or to position the value you are presenting in a different way. You cannot get around this by "adding words" because it puts people off." — Georgina Laidlaw
"Think of copywriting as storytelling. That might sound a bit lame because you might think that you're "just selling a product", but, it is really is a story that you are communicating with somebody." — Hannah Kallady
"It's very easy, especially in new businesses, to just want to create lots of content. But that's not strategic and it's not helpful. It's important to have a strategy behind all the content you create." — Hannah Kallady
"What's that overarching story that you want to tell your users that's also grounded in what matters to them, what they're thinking about, and the stuff that keeps them up night, or the stuff that makes a their day hard and frustrating? Have you considered their dreams and the things that they want to achieve? Start there and figure out what that story is, then break it up, and figure out how it plays out across a range of channels." — Hannah Kallady
"Even though we're in a highly digital space, word-of-mouth is still one of the most important drivers for marketing. So you got to think about how can you can get your customers to tell other people about their experiences with you." — Hannah Kallady
"It's all about tailoring the story to what the user is really thinking and how they make decisions. What we'll do is we'll sit with our clients and map out that process. Customer journey mapping is one way of arriving at specific story that you should be telling." — Hannah Kallady
"Scott Rosenberg from Intel said that when you have a different tone of voice or a different brand across all your touchpoints, it makes for this semi-schizophrenic brand experience. The reason why it's important you don't do that is because consistency is the thing that builds trust." — Hannah Kallady
"You can't just assume people know what your tone of voice is. I've seen organizations, especially startups, think that "people get it; they know what our tone of voice is". They don't because your version is going to be very different to someone else's. Making sure you actually document your tone-of-voice is important. Otherwise you can't guarantee that you're all on the same page." — Hannah Kallady
"Think about how you describe things. Split test that as well. For example: "jobs" or "careers"? What happens if you change those words? What happens if you target different segments with slightly different language? Testing this as well is valuable." — Georgina Laidlaw
With thanks to
Georgina Laidlaw is a copywriting specialist with the experience (and pedantry!) of an English teacher. Georgina works with brands like REA, Aconex and CyRise to help them express themselves clearly. She warns that the written word has no tone of voice which leaves it open to misunderstanding.
Hannah Kallady is a Digital Strategist with Ntegrity where she works with brands to get their words in the right place through communication strategies. Hannah believes strongly in the power of the story to connect and even stimulate our minds in ways we don't quite understand.
About Masters Series by WeTeachMe
Masters Series is a show about inspiring entrepreneurs, creative thinkers, and visionary dreamers, and the stories behind how they built their companies.
Subscribe to show
Show brought to you by
Masters Series is presented by WeTeachMe.
Our strategic alliance partners: MYOB, SitePoint, and Entrepreneur's Organization.
Our media partners: Startup Victoria and Digital Marketers Australia.
Our content partners: Written & Recorded.
The views expressed by the contributors on this show are linked websites that are not necessarily endorsed by the publisher.
Question of the day
What was your favourite quote or lesson from this episode? Please let me know in the comments.