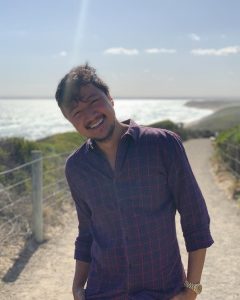 A letter from Kym
Hello,
I like to believe that one of the wonderful things about life is that we have agency i.e., that we have the ability to choose; that we have the ability to craft a vision or determine our destination; that we all have it within us to make intentional decisions that move us closer to our vision or destination; and that we all have the innate ability to reflect, to learn, and to course-correct as we go.
I have been fortunate in my life in that I have sought after, and am surrounded by, those I deeply admire and respect. Today, I have the luck of calling these people my mentors, my family and my friends. Collectively, they have taught me that our lives are what we make of it, and that it is incumbent upon us to define with crystal clear clarity our vision, articulate our values, and discover the reason for our existence. The reason for my existence is simple: to make a lasting and positive contribution to this world. For this very reason, I am sharing all my productivity secrets with you completely for free.
The LIFE BY DESIGN Journal I have created contain some of the very learnings and wisdom that I have acquired over the years. It provides a framework, structure, and guidance on how to live in impactful life that pushes me constantly forward. It is my deepest desire that the LIFE BY DESIGN Journal brings you as much value as it has brought me, and perhaps along the way seed for you the idea that if we decide live our lives with intent, we have it within us to create a life that is wonderfully meaningful, intrinsically rewarding, and deeply fulfilling.
Finally, I adore your comments and stories. Do write to me–I read each and every email–and join the Facebook group to connect with others who love this journal. Share your stories, best practices and photos, and together let us create lives where we are at peace with our past, content with our present, and hopeful for our future.
With Warmth,

What is the
LIFE

BY

DESIGN

Journal?

The LIFE BY DESIGN Journal is a 90-day productivity journal–available in digital format–that I designed as a personal tool to help me organise, structure and plan my life. This tool has been refined and updated over the course of ten years so that it focuses on making sure progress is inevitable/a default. At much request I now offer my personal tool to others for FREE in the hopes that it helps others as much as it has helped me.
Is it really
FREE

?

Yes.
What if I want to contribute?
My life goal is to make a lasting and positive contribution to this world, and for this reason I am gifting my learnings for free. My only ask is that if you find the LIFE BY DESIGN Journal helpful, please share it with someone else whom you believe will also benefit from it.
Should you wish to contribute to this journal's further development, I include a "pay what you feel" option below.
Send me a
FREE

digital copy

Fill in the form below to request your copy. We'll have a copy in your inbox within 24 hours.