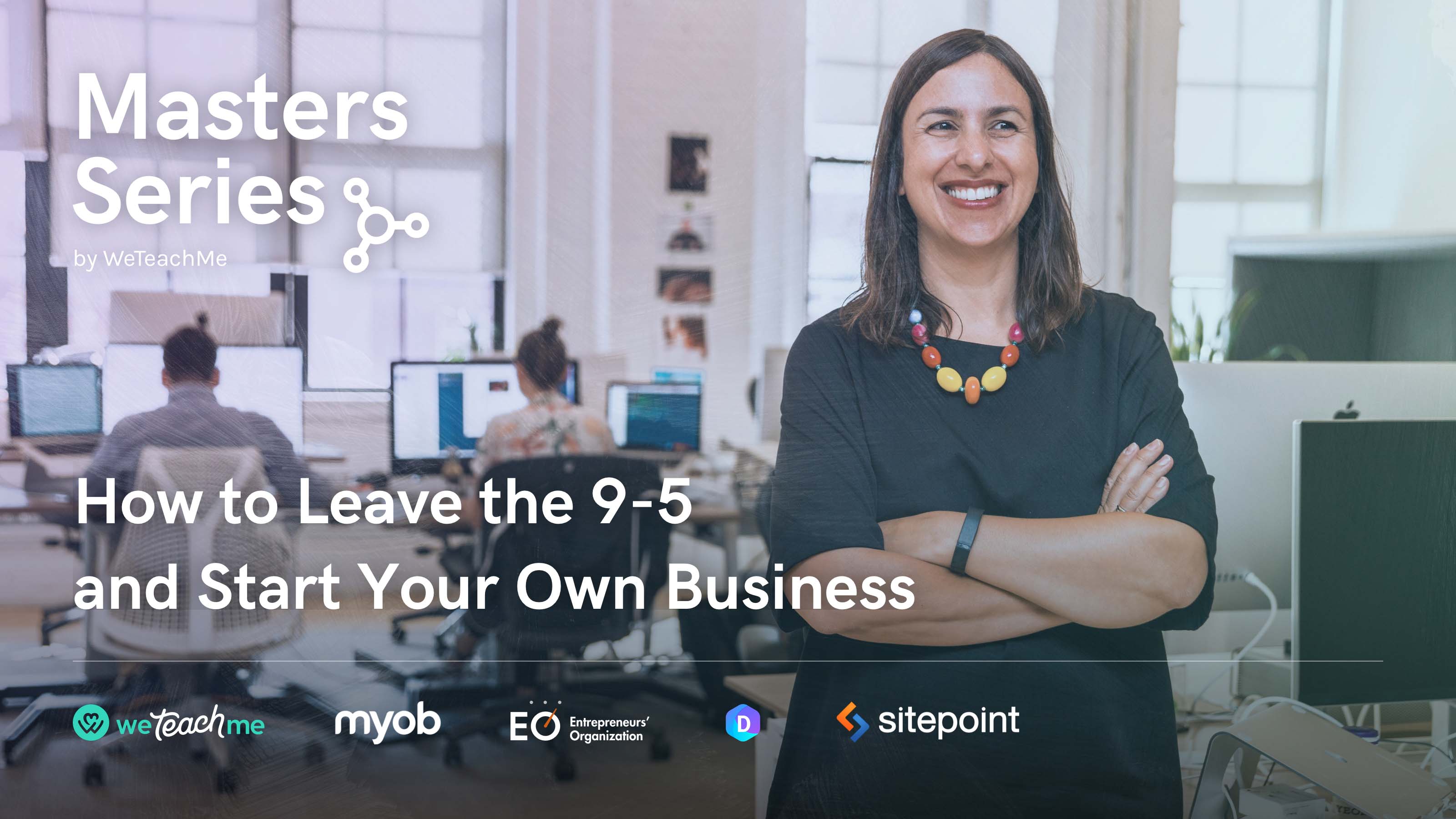 Why work hard for somebody else, when you can work hard for yourself… and enjoy the rewards that come with that. It's the motivation that's launched many businesses, but the first step to leave the 9–5 takes a lot of courage.
"Business is a lot about problem solving. Still now, I feel like most of my time is spent problem solving and working out solutions." — Emma Welsh

"For someone thinking about going into their own business, it's good to be comfortable with change. Change is always going to happen. Things are never going to go to plan." — Emma Welsh

"This thing of having the right or perfect idea: Our idea was to have a juice business. We've moved into healthy drinks and snacks. My idea was to never be in distribution. I now have 40 vans on the road." — Emma Welsh

"Tom and I had both worked for large companies. We were both used to having colleagues. And we were both used to having plenty of money to spend. I don't think we were nearly thrifty enough [at Emma & Tom's]. We hired too many people too quickly." — Emma Welsh

"At the start it's so hard to get money coming into the door, and it's so hard to be profitable. We would have been better off if we hadn't hired so many people and had done a lot of those things ourselves." — Emma Welsh

"It's hard to make that final profit that ends up in your pocket." — Emma Welsh
Emma Welsh was restructured out of a job when old friend Tom got in touch to suggest they start a business. Emma and Tom's is one of the most recognised juice brands in Australia, but their first batch almost didn't make it into the bottle. Emma describes the experience of leaving the 9–5 and how the role of the entrepreneur is basically about problem solving.
"With all of these things that lined up [it] was one of the most stressful times I've ever had as a business owner, but it was also one of the most rewarding." — Bill McCorkell

"I started up a business called Archiblox because this is where my passion really is. I had an opportunity of not only being an architect, but also being a builder at the same time. I really enjoy the opportunity of taking ownership of a project from the initial contact with clients to the handing over of keys at completion." — Bill McCorkell
Bill McCorkell experienced life as a builder and an architect before striking out on his own to combine both skills with Archiblox. Less than a decade later the business has been recognised for innovation by Fast Company in the US. Bill admits to making mistakes, but says the secret is to learn from them to do better next time.
About Masters Series by WeTeachMe
Masters Series is a show about inspiring entrepreneurs, creative thinkers, and visionary dreamers, and the stories behind how they built their companies.
Subscribe to podcast
Podcast brought to you by
Thank you to Jahzzar for the music.
Masters Series is presented by WeTeachMe.
The Masters Series podcast is produced by Written & Recorded.
The views expressed by the contributors on this podcast and linked websites are not necessarily endorsed by the publisher.
Question of the day
What was your favourite quote or lesson from this episode? Please let me know in the comments.
With Warmth,

FREE

Download

Discover all my productivity secrets: (1) download the LIFE BY DESIGN Journal (FREE); and (2) join the Facebook group.
Stay in Touch With Me
Get Articles Delivered Straight To Your Inbox