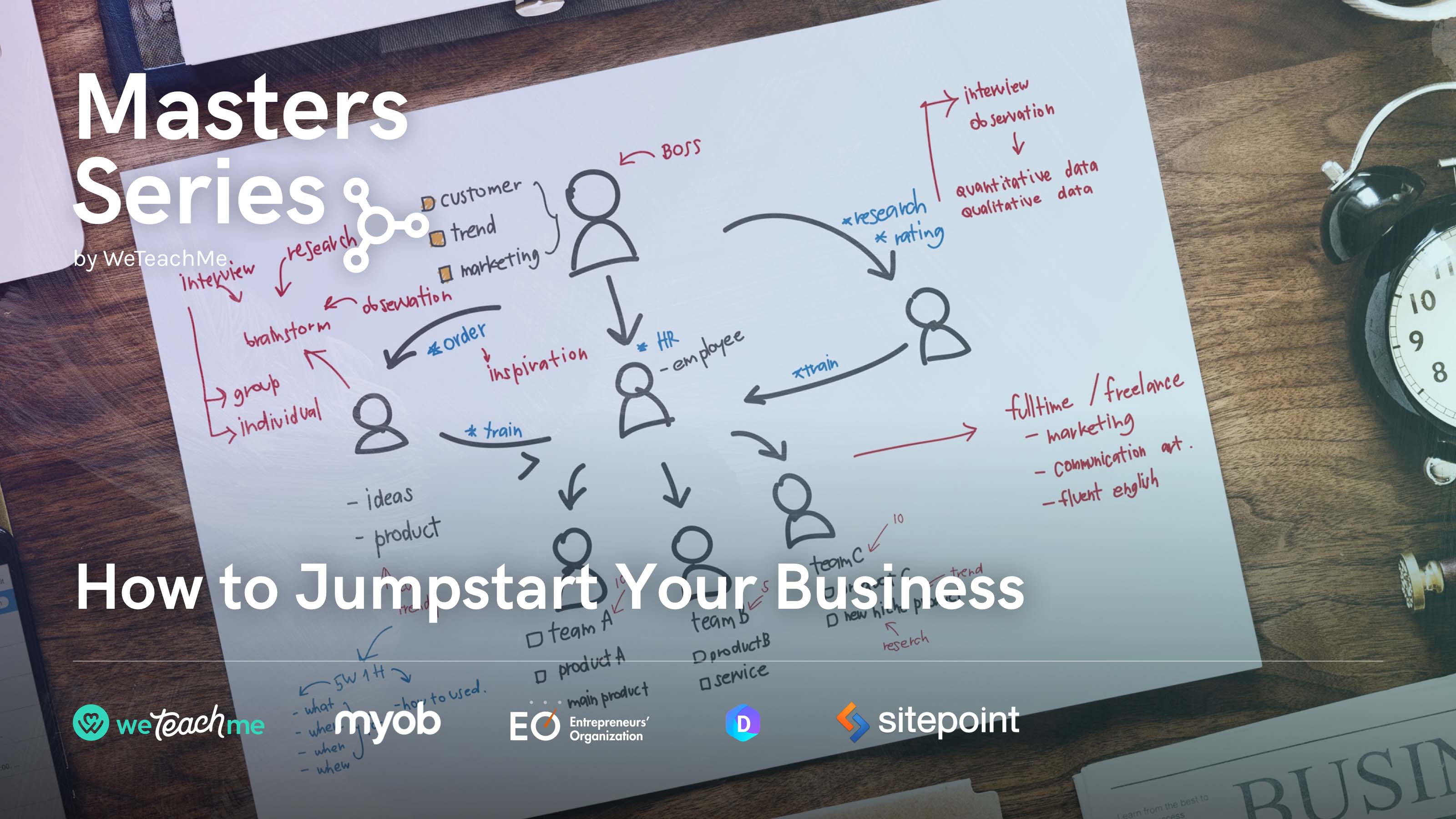 Sometimes it takes a bit more than a spark to jumpstart a business. Putting your idea in action takes time, effort and money — but there's a few more tools at your disposal to get your startup started.
Ben Cohn in a Co-Founder of TAXIBOX, the mobile self-storage solution that brings yellow cubes of joy to your front door. Ben did a lot of on-the-ground research to jumpstart his business. He explains his approach to making sure TAXIBOX customers always have a remarkable experience.
Ben Stickland is the Founder of Alliance Software and has spent a lot of time and money in the startup space. Ben says the first three years of business are like walking up a see-saw, then things start to level out and become a bit easier. He says he loves running experiments to see what's going to work in his business.
About Masters Series by WeTeachMe
Masters Series is a show about inspiring entrepreneurs, creative thinkers, and visionary dreamers, and the stories behind how they built their companies.
Subscribe to podcast
Podcast brought to you by
Thank you to Jahzzar for the music.
Masters Series is presented by WeTeachMe.
The Masters Series podcast is produced by Written & Recorded.
The views expressed by the contributors on this podcast and linked websites are not necessarily endorsed by the publisher.
Question of the day
What was your favourite quote or lesson from this episode? Please let me know in the comments.
With Warmth,

FREE

Download

Discover all my productivity secrets: (1) download the LIFE BY DESIGN Journal (FREE); and (2) join the Facebook group.
Stay in Touch With Me
Get Articles Delivered Straight To Your Inbox