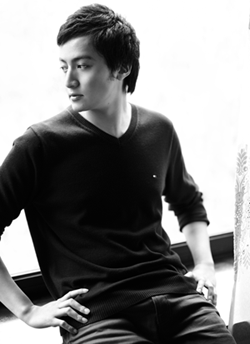 My fam­ily were refugee sur­vivors from Viet­nam; vic­tims of a polit­i­cal regime that saw intel­li­gence as a threat and one where hav­ing your say involves risks and con­se­quences. They left their world and gen­er­a­tions of belong­ing behind to start over in Aus­tralia, rebuild­ing their lives and fam­ily in a strange land and mak­ing it their own. The story of their escape and sur­vival is part of the foun­da­tion of my personality.
It is a story that I rarely share, but it is one that per­me­ates every­thing I do. There are two things that I find con­stant: (1) You can find out a lot about peo­ple by lis­ten­ing to them; and (2) You have to do the best with what you have.
For these rea­sons, my life goal is to make a last­ing and pos­i­tive con­tri­bu­tion to this world by always lis­ten­ing, always learn­ing and help­ing peo­ple reach out and touch and inspire the lives of oth­ers from all cor­ners of the globe.
To sup­port my life's mis­sion of edu­cat­ing, enter­tain­ing, and empow­er­ing peo­ple, I am a founder of the education-centric startup WeTeachMe; the eas­i­est place to list, dis­cover and book in-person courses, and a noted grad­u­ate of Australia's first Launch48 event.
I have also pre­vi­ously founded other star­tups like Native Tongue (the rein­ing cham­pion of Australia's first Startup Week­end), LawYour­Press, Sto­ries of Our Jour­neys, Bitwire Media, Word­Cast, the world's largest Neopets gam­ing fan­site Pink Poogle Toy, and more recently a net­work of alter­na­tive sport and humor-oriented blogs includ­ing the world's largest plank­ing web­site iPlank­ing, XTREME Iron­ing, Evil Star­ing, Hair­plo­sion, Old Peo­ple LOL, Video Ter­ror­ist, Wob­ble Face, The Beat School, Infomer­cial Island, WTF Face and I Just Want a Hug.
If you'd like to learn more about what I do, check out my about page. That's me. Now it's your turn to tell me a lit­tle about you. Look me up on Twit­ter and intro­duce yourself.