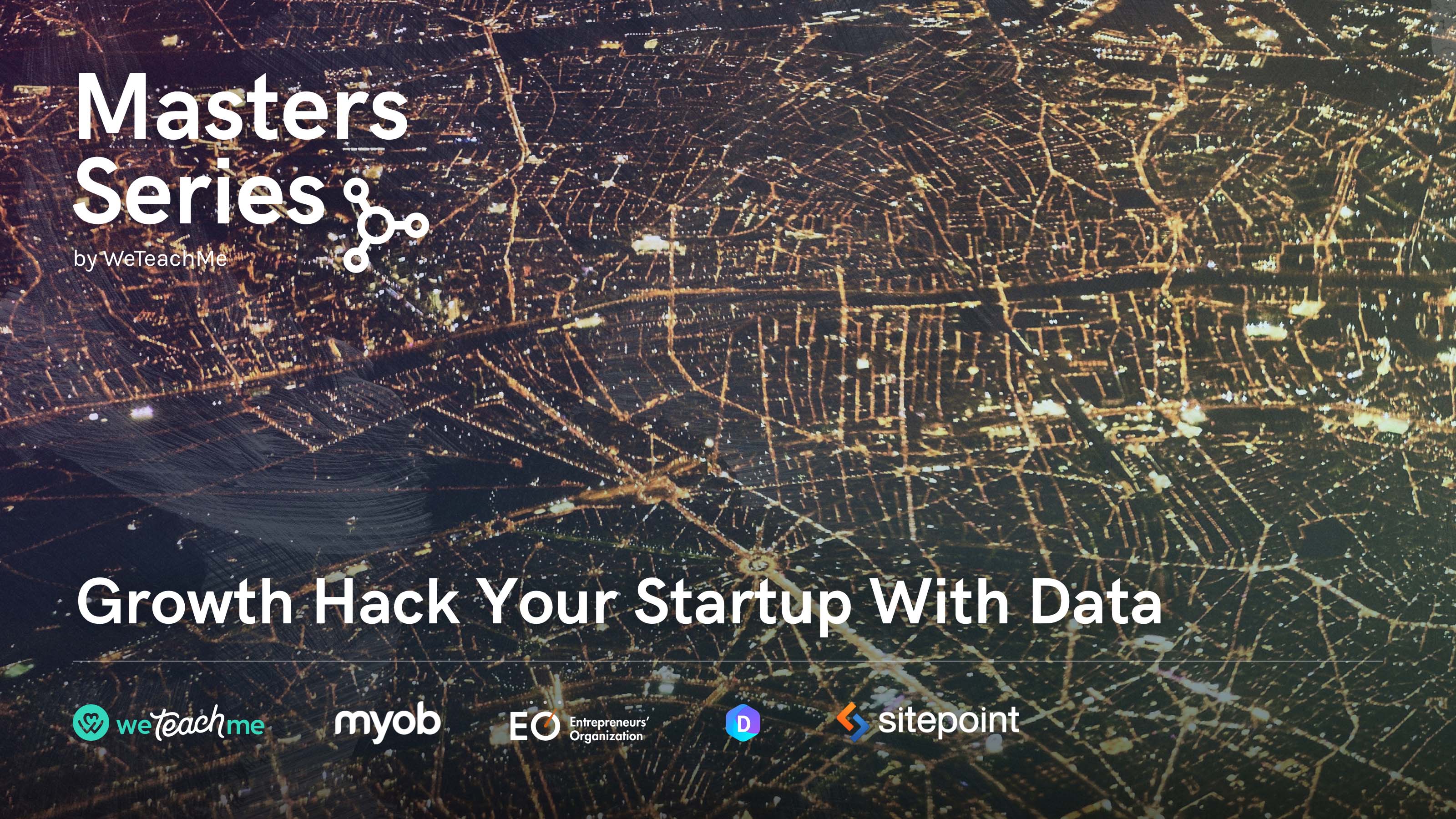 Data is the key to modern business and there's so much of it about that the challenge is less about how to get it and more about how to process it all.
Gary Tramer is the Co-Founder of LeadChat who are responsible for those little pop-up boxes on websites that ask if you need any help. Gary explains that he's now taking his experience with data in e‑commerce and applying it to bricks and mortar retail — to provide more information about physical shoppers when they walk into a store.
Simon Mathonnet is Head of Digital Strategy at Splashbox. He's obsessed with data and digital marketing. Simon shares how he uses data to help startups and long-running businesses to achieve their goals.
About Masters Series by WeTeachMe
Masters Series is a show about inspiring entrepreneurs, creative thinkers, and visionary dreamers, and the stories behind how they built their companies.
Subscribe to podcast
Podcast brought to you by
Thank you to Jahzzar for the music.
Masters Series is presented by WeTeachMe.
The Masters Series podcast is produced by Written & Recorded.
The views expressed by the contributors on this podcast and linked websites are not necessarily endorsed by the publisher.
Question of the day
What was your favourite quote or lesson from this episode? Please let me know in the comments.
With Warmth,

FREE

Download

Discover all my productivity secrets: (1) download the LIFE BY DESIGN Journal (FREE); and (2) join the Facebook group.
Stay in Touch With Me
Get Articles Delivered Straight To Your Inbox