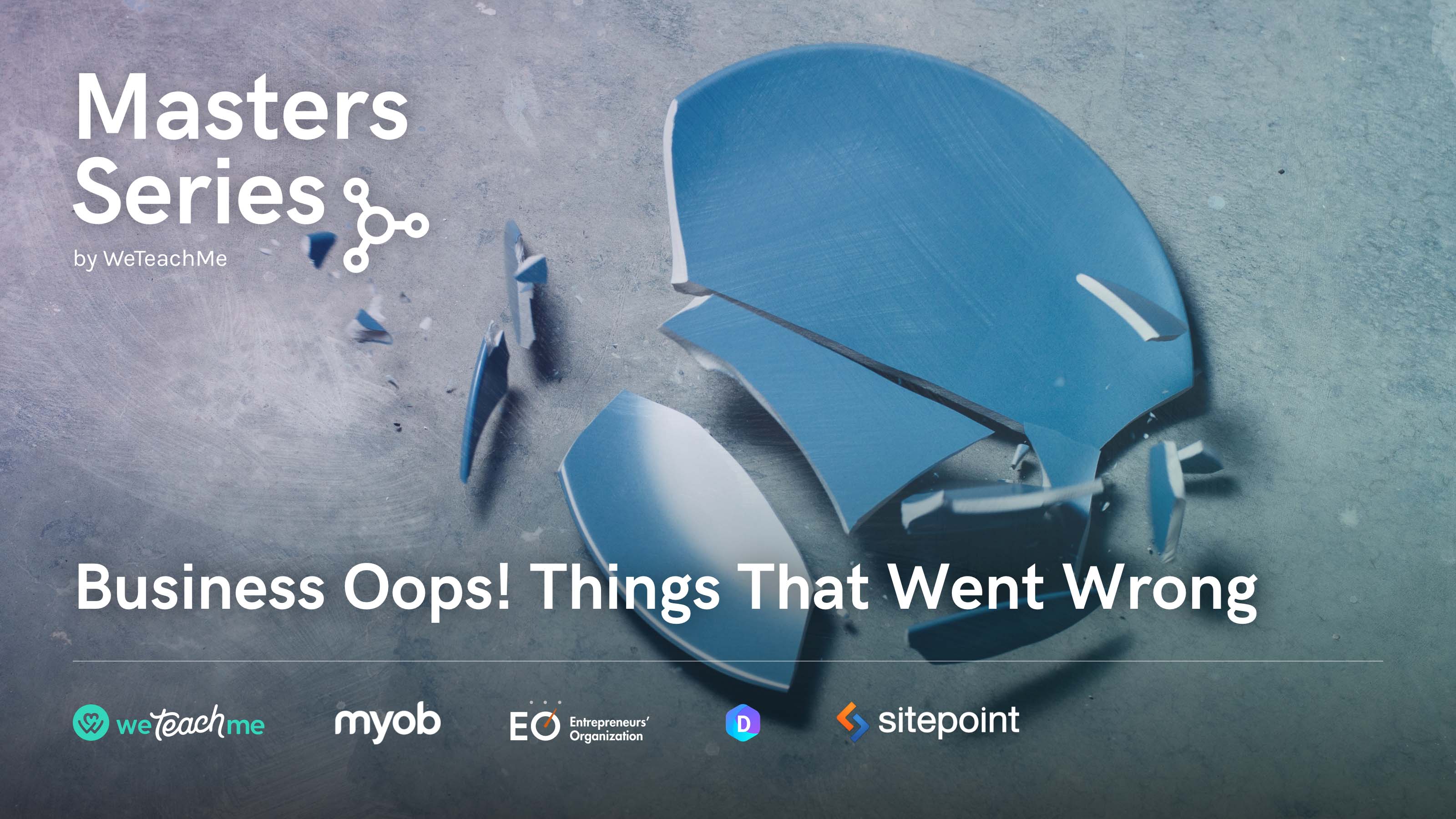 Failures are part of the business journey, but it's nice to avoid them and even better to learn from the mistakes of others. In this podcast you'll hear how one man is using his experience at the bleeding edge of digital marketing to help shape the startups of tomorrow.
Kristen Holden is the Startup Manager at MYOB where he helps founders to skill-up before they scale-up. He cut his teeth in digital marketing in the late 1990s before spamming was frowned upon and the holder of the most domain names controlled web traffic. Kristen explains the mistakes he made in his early career and describes his hopes for a new wave of startups.
About Masters Series by WeTeachMe
Masters Series is a show about inspiring entrepreneurs, creative thinkers, and visionary dreamers, and the stories behind how they built their companies.
Subscribe to podcast
Podcast brought to you by
Thank you to Jahzzar for the music.
Masters Series is presented by WeTeachMe.
The Masters Series podcast is produced by Written & Recorded.
The views expressed by the contributors on this podcast and linked websites are not necessarily endorsed by the publisher.
Question of the day
What was your favourite quote or lesson from this episode? Please let me know in the comments.
With Warmth,

FREE

Download

Discover all my productivity secrets: (1) download the LIFE BY DESIGN Journal (FREE); and (2) join the Facebook group.
Stay in Touch With Me
Get Articles Delivered Straight To Your Inbox