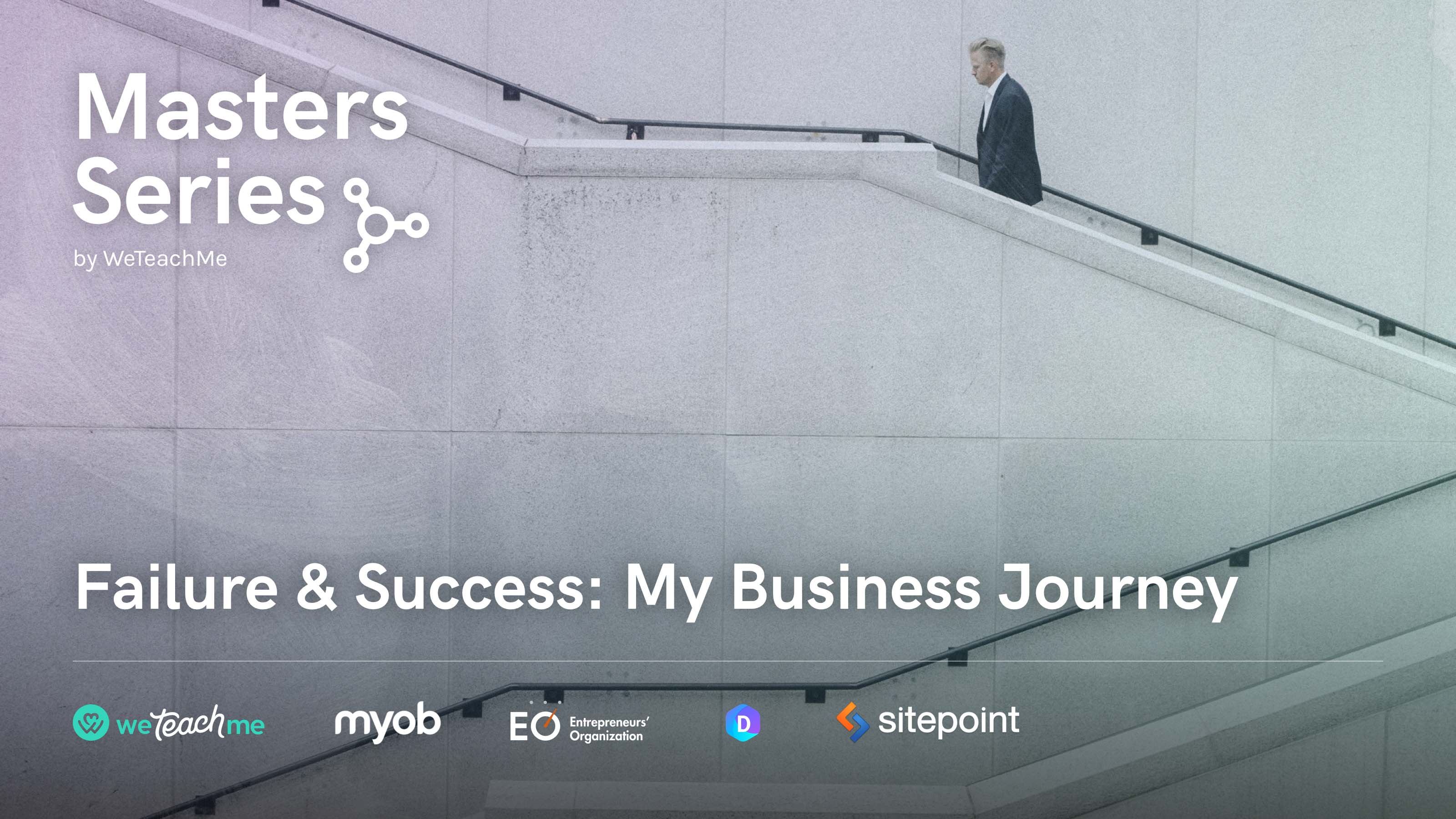 If there's one thing entrepreneurs all agree on, it's failure. Some of us fear failure so much that it stops us from ever taking the first step in business. For others the promise of success is enough to get us over the line. In this podcast you'll hear from founders who have looked failure in the face and lived to tell the tale.
Anou Khanijou is the Managing Director of Anouconcept, but she created her first business before the age of 18. Starting with a successful Thai restaurant, she then created another restaurant, followed by a nightclub. Then came an almighty failure, one she's determined to never repeat.
William Du & Carolyn Wong are co-founders of giftware retailers Short Story. Growing from market stalls to department stores, this couple has seen success and failure — often in equal measure. William and Carolyn share are enjoying success, but share their failures in the hope that you won't suffer the same fate.
About Masters Series by WeTeachMe
Masters Series is a show about inspiring entrepreneurs, creative thinkers, and visionary dreamers, and the stories behind how they built their companies.
Subscribe to podcast
Podcast brought to you by
Thank you to Jahzzar for the music.
Masters Series is presented by WeTeachMe.
The Masters Series podcast is produced by Written & Recorded.
The views expressed by the contributors on this podcast and linked websites are not necessarily endorsed by the publisher.
Question of the day
What was your favourite quote or lesson from this episode? Please let me know in the comments.
With Warmth,

FREE

Download

Discover all my productivity secrets: (1) download the LIFE BY DESIGN Journal (FREE); and (2) join the Facebook group.
Stay in Touch With Me
Get Articles Delivered Straight To Your Inbox