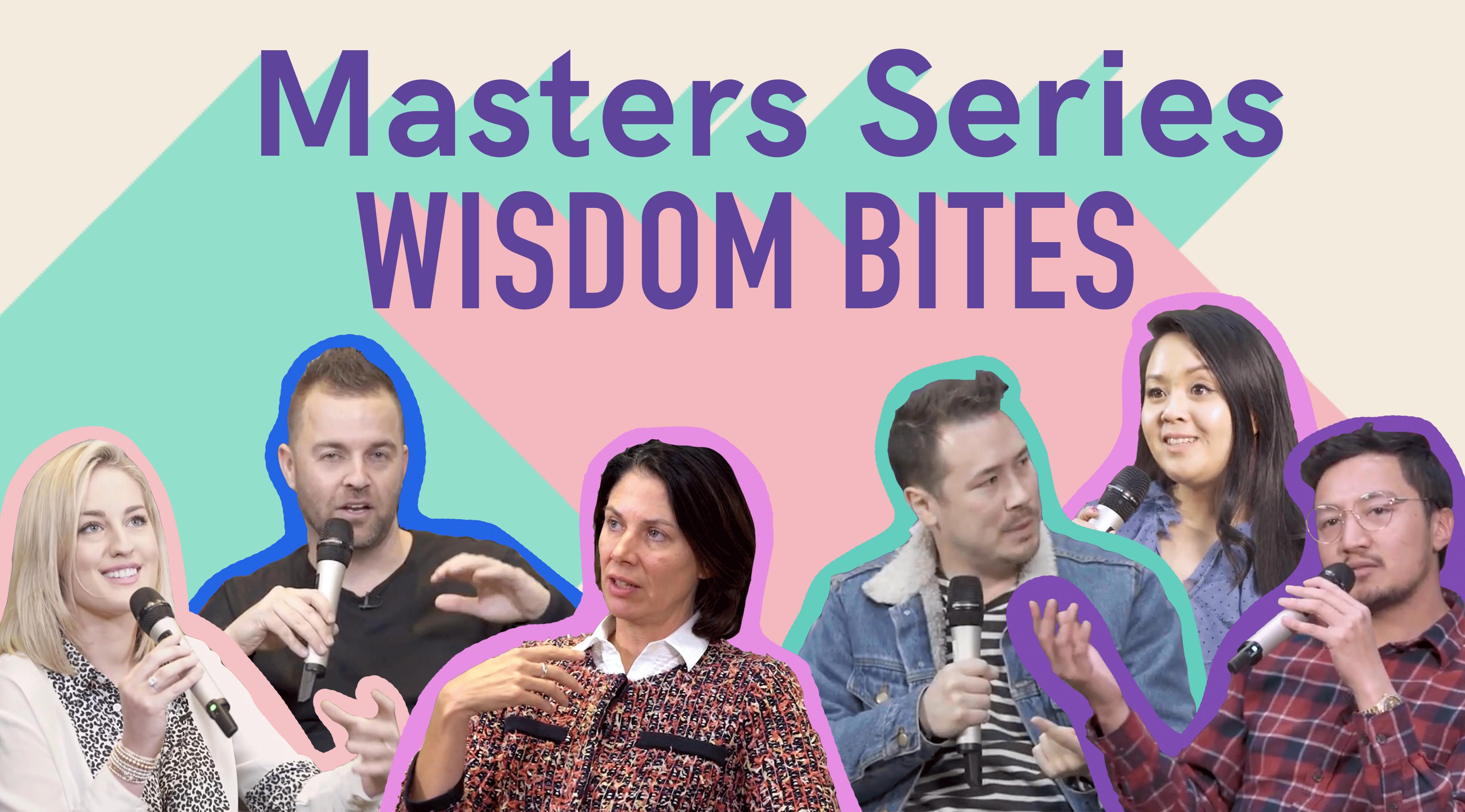 "After I launched my business online, I started selling cupcakes at the markets. I set my market-selling date before I registered my home kitchen because I knew that if I set a date, and put down a deposit to sell at a farmers' market, I would be pushed to tick off all the tasks on my list: (1) create the product line; (2) create the flavours; (3) create a menu; (4) register a business name; and (5) get the food registration, etc. I wanted to work backward with a timeline. If you have a goal and you don't have set a date, you tend to let things drag it on. That's how I made myself accountable for making my business work." — Sheryl Thai
"I started thinking about how other entrepreneurs work because I didn't feel like an entrepreneur. I didn't think I was an entrepreneur. I knew that I had a "small business owner" mindset because I wanted to do everything and didn't want to delegate. That realisation was a defining moment. There was a time when I was so tired, I was taking cupcakes out of the oven, and my arms couldn't live the trays because of how heavy they were. I remember dropping them and I broke down and ran off to the cupboard upstairs. I locked myself in there and cried for an hour. I needed to change and figure out how to be an entrepreneur. That's when I started finding other people that was doing what I wanted to do and started learning from them." — Sheryl Thai
"I picked up the phone, called up a law firm, and said, "Hi! I can build websites for you." The lawyer said, "No. You can't. Good luck." He hung up on me. I was crushed. After that, I felt like I was a terrible salesperson for a very long time. When I consider sales with WeTeachMe, I find that WeTeachMe touches on who I am and my core values, so I don't really need to "sell it". I talk about the "why". Why am I passionate about WeTeachMe? Why am I passionate about learning? Why am I passionate about education? And why did I start WeTeachMe? I found that our first 100 customers bought into me." — Kym Huynh
"One of the most exciting things about starting your own business is that you get to create the world as you see it. You get to instill it with the values that are important to you. And you get to fill it with people who align with your values." — Kym Huynh
"Our decisions on who we hire, celebrate, or fire is based on values. When your values are clear and simple, they provide a framework for people to make decisions; what to do, and what not to do." — Kym Huynh
"Our lives are so short. Things can happen through no fault of our own. We might be at the wrong place at the wrong time. I do not want to spend an iota of time doing something unless I am incredibly passionate about it." — Kym Huynh
"I believe in this idea that learning is something that you carry with you for the rest of your life, and it's one of those things that no one can ever take away from you without your consent. In life you can lose your job, your house, the clothes on your back, but you will never lose the knowledge in your head, and with that knowledge you can always start again." — Kym Huynh
"The one you want to listen to is the one that has achieved you want want to achieve. I say to this person, "Teach me everything you know. I'm going to sit, I'm going to absorb, and I'm going to be willing student." — Kym Huynh
"With goal setting, the most amazing thing is when I have clarity in my 10 years goals, and break that down into years 5, 3 and 1. I started achieving my 3 year goal in 1, 5 year goals in 3, and 10 year goals in 5. Every year I reset the 10–5‑3–1. It's this incredible accelerated pace of achieving goals." — Kym Huynh
"Sometimes you can be your own mentor by reading. I love reading. I listen to podcasts nearly every day. It's about continual growth. I ask a lot of people what they listen to and what they read. I believe that success leaves clues and so you find people that have done it or created something that you want to create, and you can learn from them. It's a shortcut." — Sheryl Thai
"Before I was made redundant, I had already starting little things on the side and baking cupcakes for friends and family. When starting a business, sacrificing your Friday nights is just one of those things that you have to live with. I was at home and waking up and thinking about my business way past midnight. Weekends were dedicated to improving my baking skills and to learning as much as possible. I did for that a good year before I was made redundant at my job." — Sheryl Thai
"There really is no concept of "full time". It's all encompassing. It's all I think about, all the time; from the moment I wake up to the moment I fall asleep. It's not segmented 9–5 5 days per week. It's just… life. Life melts into this big cacophony of everything." — Kym Huynh
"The days are long and the years are short." — Kym Huynh
"What's really helped me is realising that a lot of entrepreneurs go through the same thing." — Sheryl Thai
"The bigger my businesses is, the more money I make, and the bigger my challenges are. For me, I now see my challenges as a privilege to deal with them because it means that I'm growing. The challenge is a learning for me." — Sheryl Thai
With thanks to
Sheryl Thai founded Cupcake Central (and League of Extraordinary Women) because guess what — she loves cupcakes! Her passion has risen out of her kitchen to 5 store locations across Melbourne with millions of cupcakes served and just as many diets broken! Sheryl describes how she discovered her passion and what she did to be able to enjoy the sweet taste of success.
Kym Huynh is a Founder at WeTeachMe and the driving force behind Masters Series. Kym discovered his passion for teaching after a bad car accident prompted him to think about what was important to him in this life. He's now planning to turn his passion into the world's biggest school without campuses.
About Masters Series by WeTeachMe
Masters Series is a show about inspiring entrepreneurs, creative thinkers, and visionary dreamers, and the stories behind how they built their companies.
Subscribe to show
Show brought to you by
Masters Series is presented by WeTeachMe.
Our strategic alliance partners: MYOB, SitePoint and Entrepreneur's Organization.
Our media partners: Startup Victoria and Digital Marketers Australia.
Our content partners: Written & Recorded.
The views expressed by the contributors on this show are linked websites are not necessarily endorsed by the publisher.
Question of the day
What was your favourite quote or lesson from this episode? Please let me know in the comments.
With Warmth,

FREE

Download

Discover all my productivity secrets: (1) download the LIFE BY DESIGN Journal (FREE); and (2) join the Facebook group.
Stay in Touch With Me
Get Articles Delivered Straight To Your Inbox